It's Veganuary and we're celebrating delicious advancements in vegan food options and creativity that are both quick and easy to prepare, all while helping the environment and animal welfare. We've put together a list of our 10 favourite lunchbox recipes for the office that you can enjoy even without a microwave.
First on our list is Chocolate Covered Katie's mouth-watering Sticky Sesame Cauliflower recipe. Nothing beats leftover Chinese food, and some (like us) even say it is best enjoyed cold the next day! Try with some sticky white rice and steamed broccoli on the side for dinner and save a portion for lunch the next day. This is a favourite, even among picky non-vegans, so it will definitely please anyone.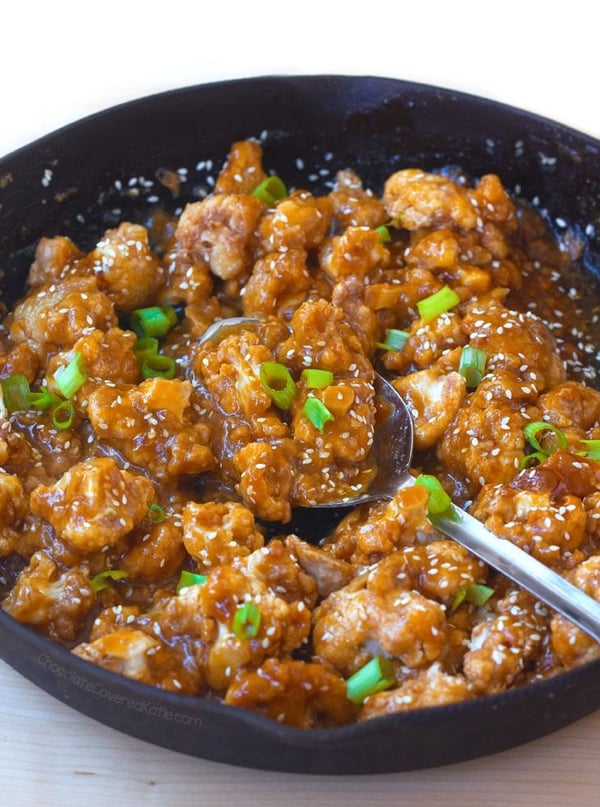 Image Source: Chocolatecoveredkatie.com
This sandwich by Oh She Glows will tick all your boxes: It's crunchy, creamy, sweet and savoury and will fill you up on a hard day's work. It actually tastes a little like tuna mayo (thanks to the vegan mayo) with a fresh and light feel to it.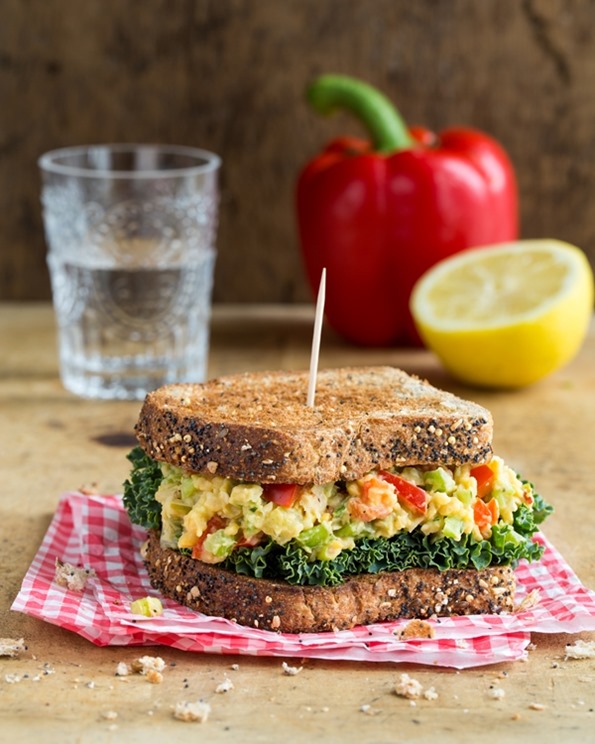 Image Source: Ohsheglows.com
Craving a meal at Chipotle while your wallet is begging you not to? Food with Feeling's vegan burrito bowl recipe gives you everything you're looking for in under 30 minutes - easy enough to put together before your morning commute.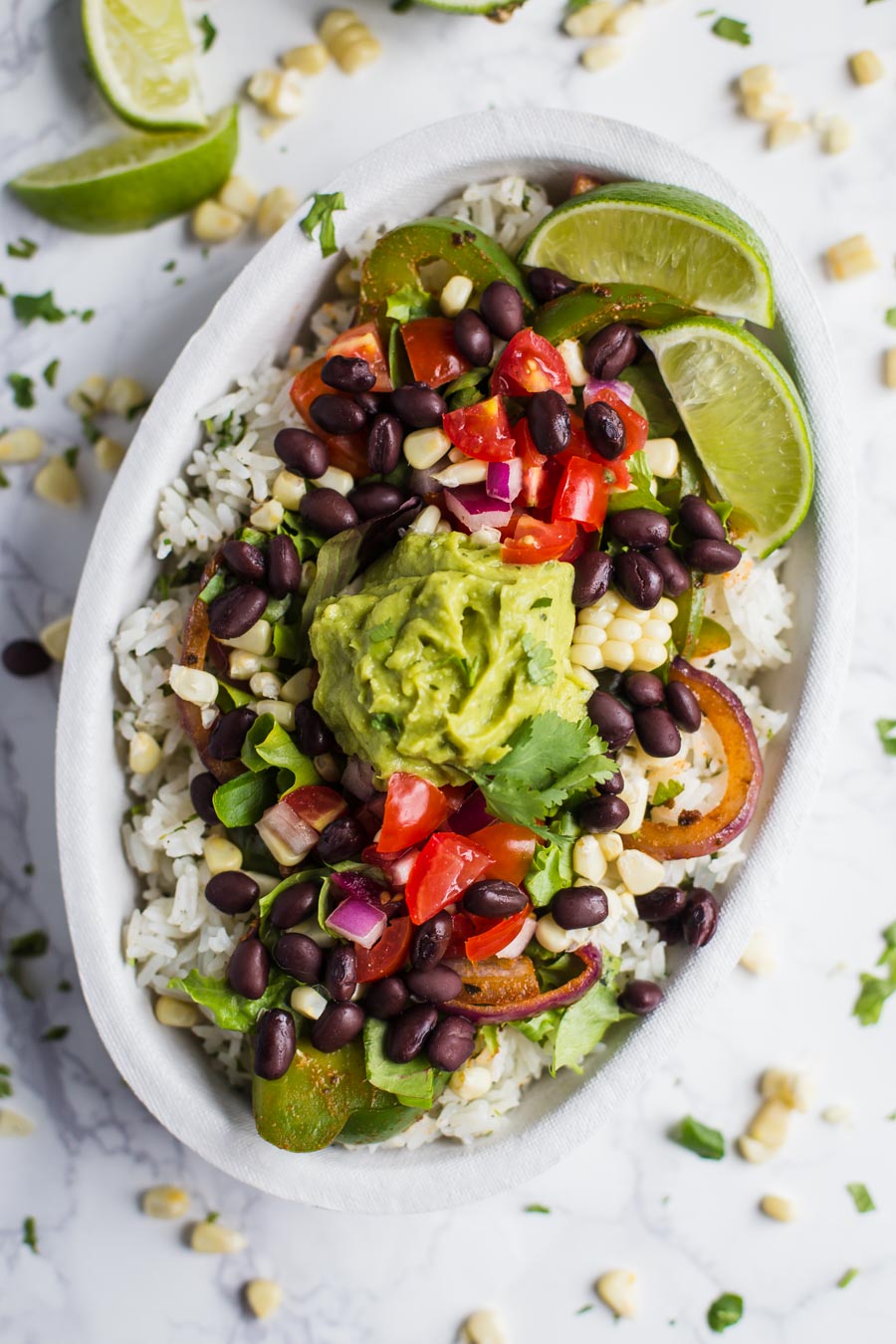 Image Source: Foodwithfeeling.com
Although you cannot replicate chicken wings with plants, Gimme Delicious' spin on buffalo 'wings' really does enter the competition as a healthy alternative. The outside is baked to crispy perfection, while the cauliflower inside sizzles to become tender and juicy, bursting with spicy flavours when you bite into it! With total time to prepare and bake coming in under 40 minutes, this is definitely in the running for a lunch box leftover favourite. Add blue 'cheese' sauce, celery sticks and a salad on the side to really fill you up on your lunch break.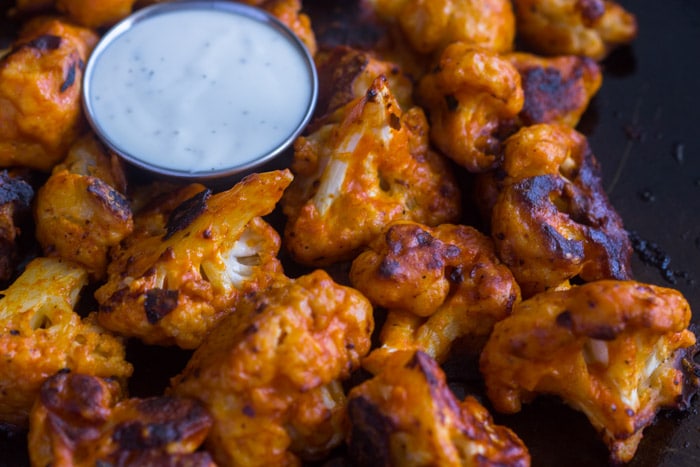 Image Source: Gimmedelicious.com
This recipe from One Green Planet is delicious hot or cold and the texture is lovely and satisfying on a winter afternoon. Feel free to fry up any veg you have on hand along with it for some extra nutrition! We promise you won't even be able to tell this dish is vegan.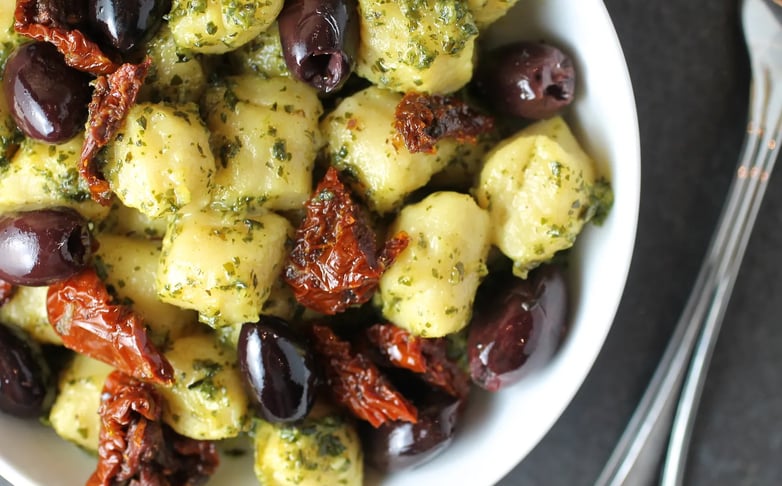 Image Source: Onegreenplanet.org
Do you ever just want something crispy and fried for lunch? (Don't lie). These baked Lemon Pepper Oyster Mushrooms from Euphoric Vegan will satisfy your cravings without the guilt. Delicious in wraps or on their own, they're ready in just 35 minutes.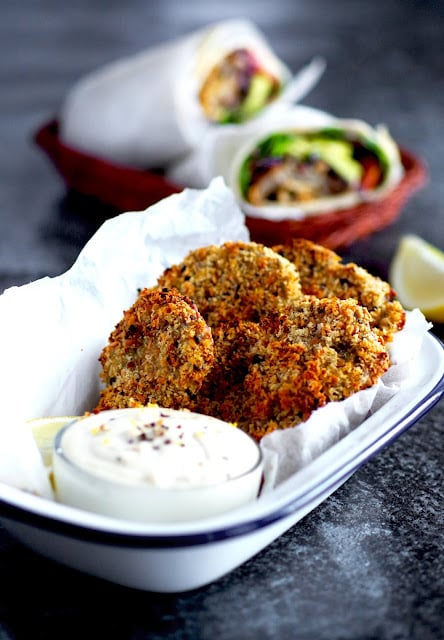 Image Source: Euphoricvegan.com
We were surprised to find that stir frys are just as good cold as they are hot. This is a great little recipe by Wondermom Wannabe that's quick and easy enough to whip up in the morning before you head off to work.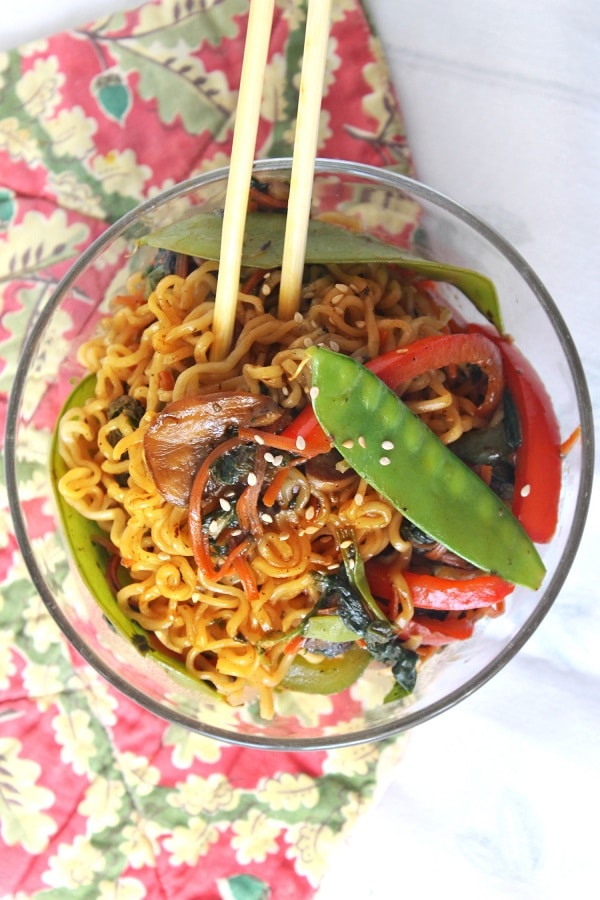 Image Source: Wondermomwannabe.com
These wraps by Ela Vegan don't only look amazing but they taste even better. Some might say they're not super filling, so feel free to add some extra protein to the wraps like crispy fried tofu, baked chickpeas or edamame beans.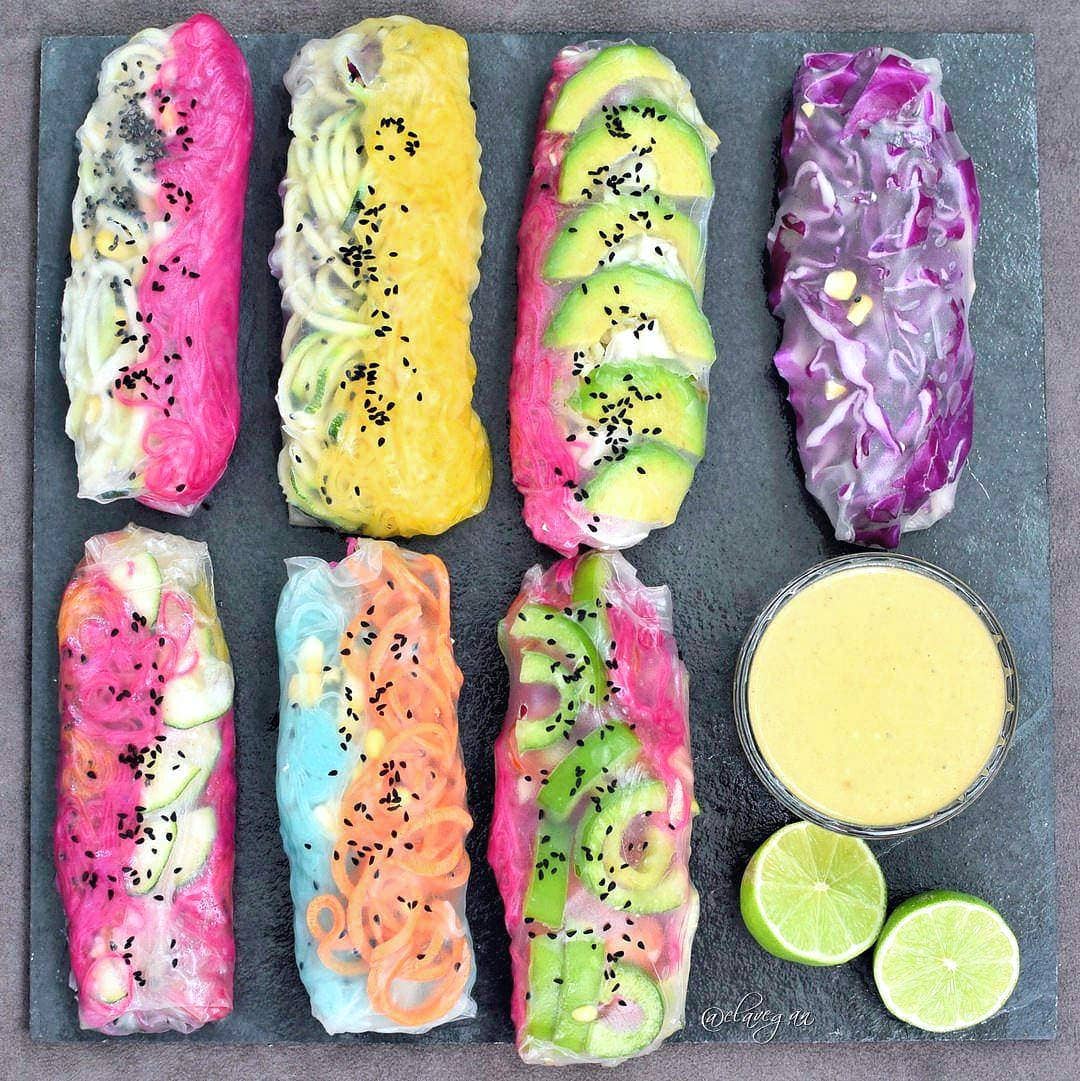 Image Source: Elavegan.com
Kale usually brings back nightmarish memories of tasteless bitter crunch or all those times that one person lectured at you about the health benefits of the green stuff. However, if you put all of that aside for now and give Eat Yourself Skinny's recipe a try, your world will be changed. Removing the stems and massaging the kale beforehand (kind of weird, we know) really makes the leaves soft and edible, while the flavours of the spicy chickpeas and sweet tahini dressing make this a delicious flavour haven you won't regret!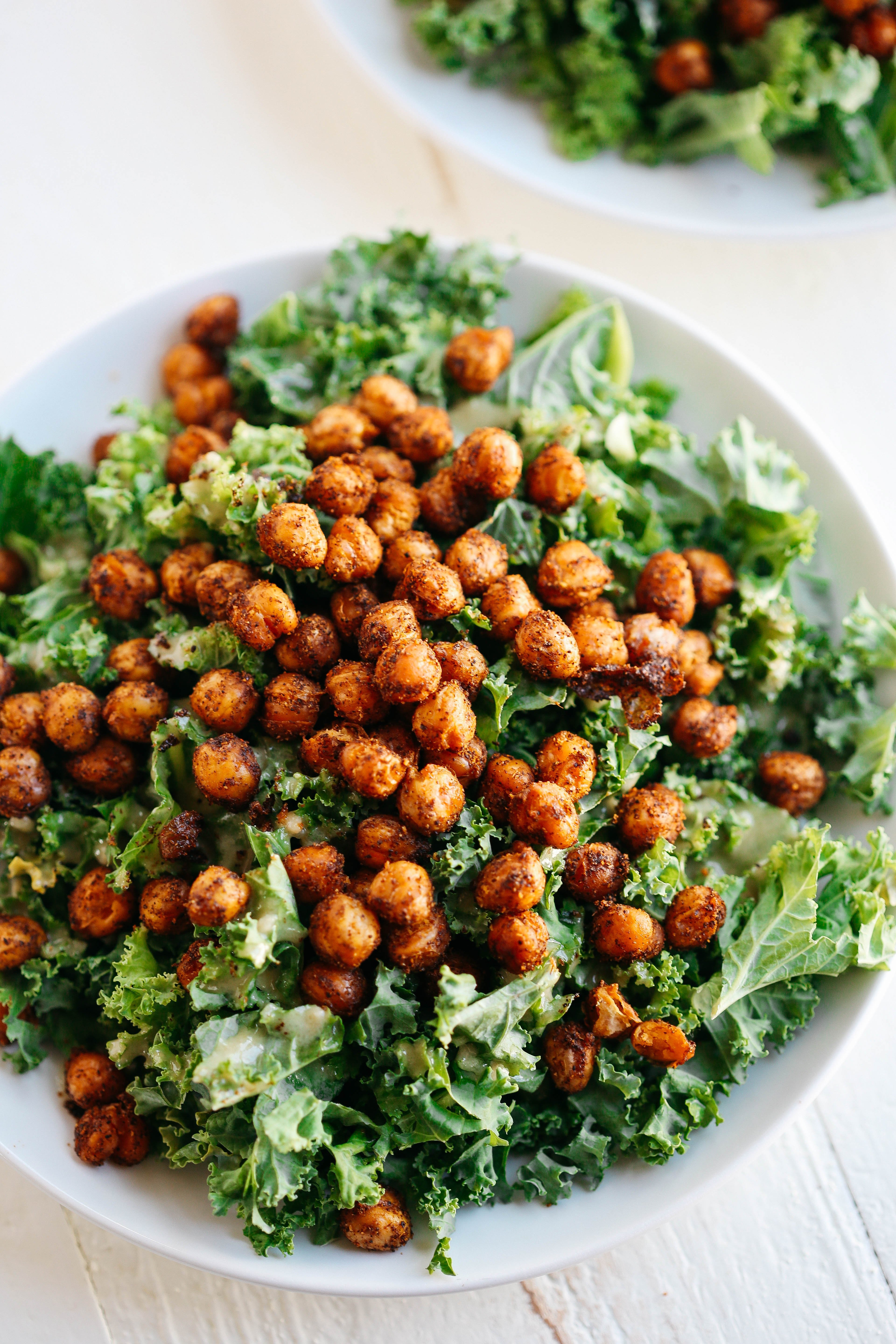 Image Source: Eatyourselfskinny.com
Pasta is always delicious hot or cold, and this creamy garlic pasta will make your mouth water at any time of day. Fry some sliced courgette, spinach and sun-dried tomatoes along with the garlic and shallot for extra textures and even more flavour. The Minimalist Baker is a vegan guru in the kitchen and this is one of her best recipes yet!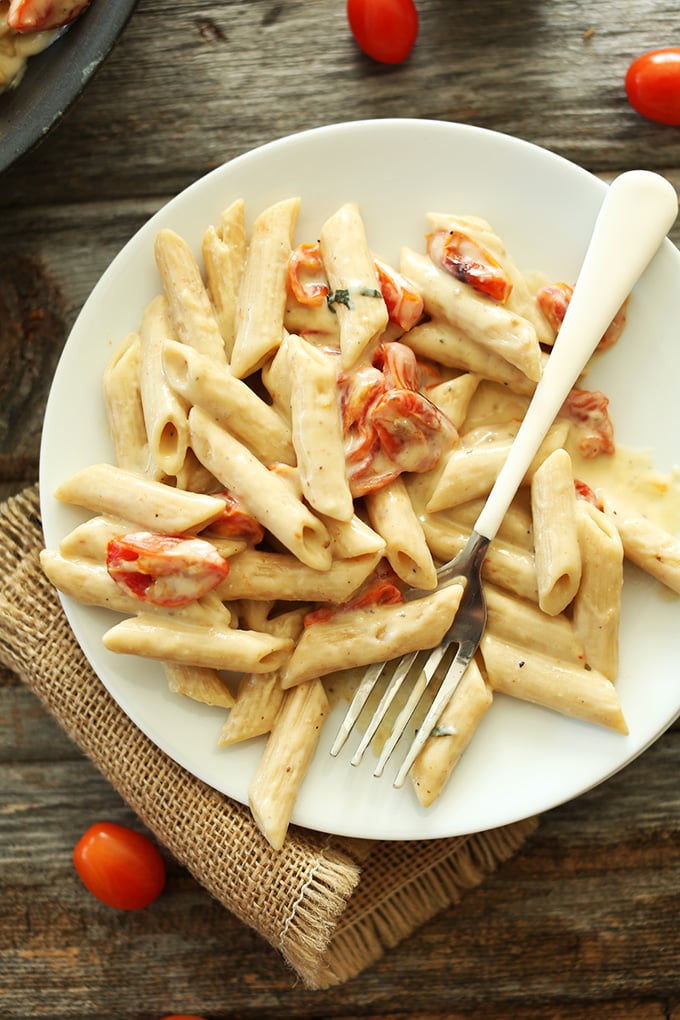 Image Source: Minimalistbaker.com
What's your favourite vegan recipe? Tag us on Twitter @OregaOffices and let us know!