Our fully serviced offices have all been designed with business productivity in mind, providing versatile and professional workspaces that inspire your team. With locations all across the country, we have a variety of options to accommodate all types and sizes of businesses, all fitted with state-of-the-art technology and facilities as standard. Take a closer look at some of our coolest office spaces!
One of our most unique offerings, The Beehive is an Orega flagship business centre that was built in 1936 as the original terminal at Gatwick Airport. The Grade II listed building features an Art Deco exterior and interior sure to make a lasting first impression. Original features remain throughout, including skylight windows giving plenty of natural light, and the former control tower at the centre. Read more about Orega Gatwick here.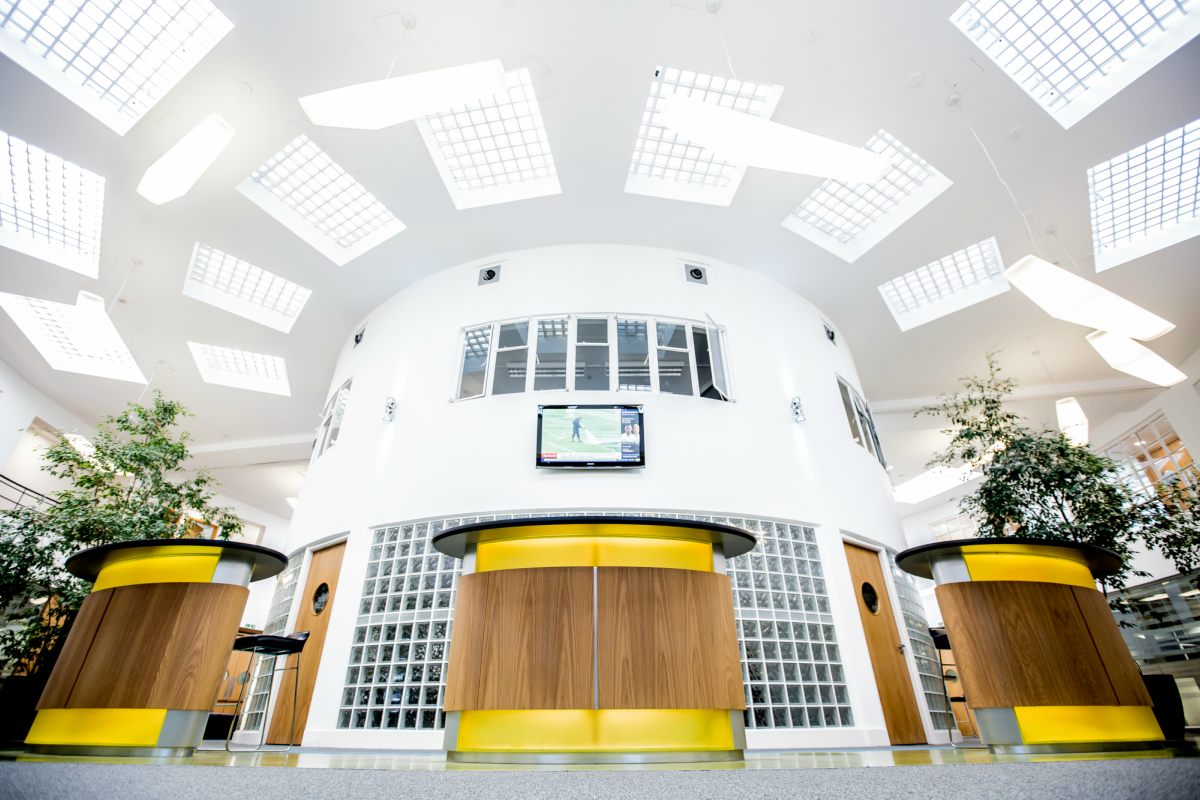 Image Source: Orega
Featuring a modern glass exterior, The Colmore Building is a 14-storey high-rise situated at the heart of Birmingham's business district. Enter through the revolving glass doors, and you'll find a spacious reception area with a stylish adjoining cafe. The Orega office occupies the mezzanine floor above, featuring bright and well-equipped workspaces and meeting rooms. Throw in luxury spa treatment rooms, free access to a hi-tech on-site gym and a first-class bike storage unit...this office will be loved by employees, clients and visitors alike.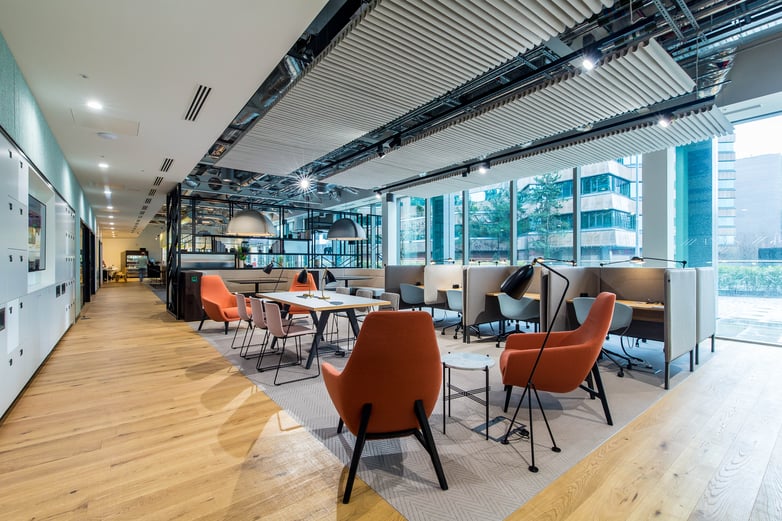 Image Source: Orega
Hidden behind a classic red-brick exterior, the contemporary interior of 76 King Street provides a dynamic, impressive workspace, fitted throughout with modern furniture and spacious work zones. A stunning private rooftop terrace offers incredible views across the diverse Manchester skyline, making it a unique space in which to work or hold events on sunny days.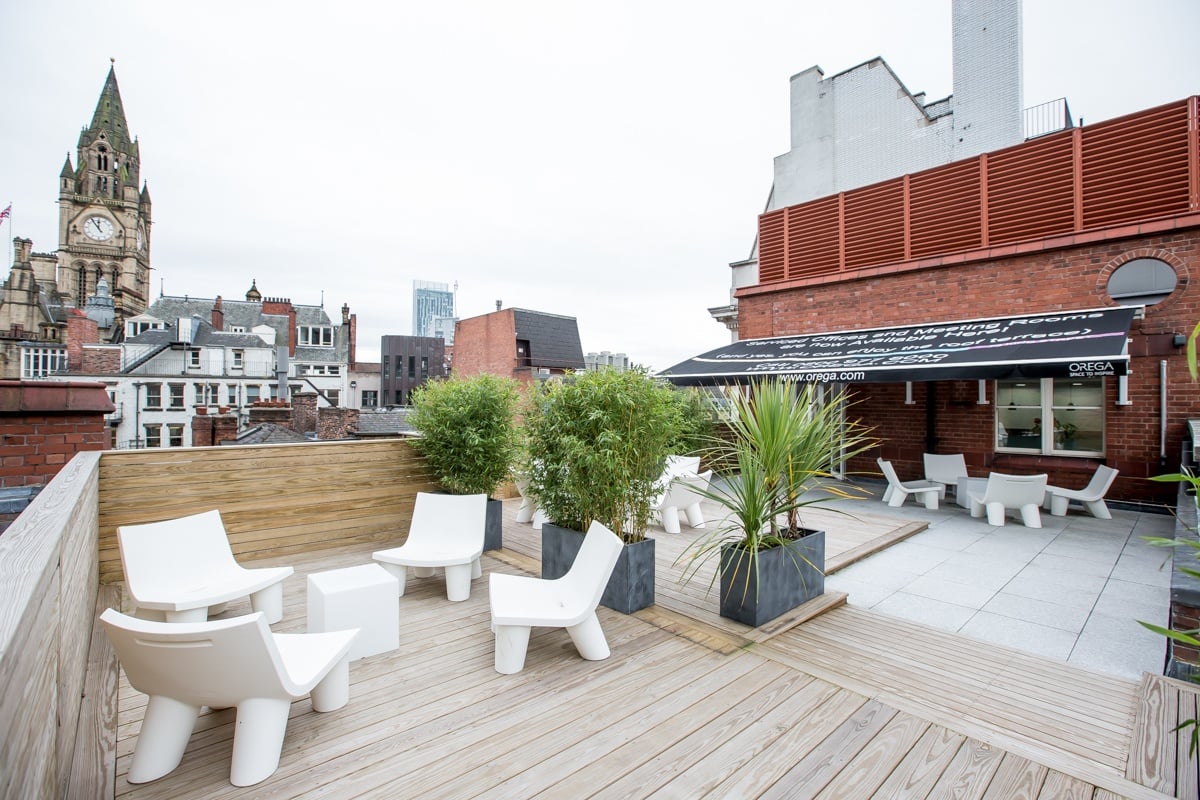 Image Source: Orega
The 16 High Holborn offices are nestled within the bustling midtown district of London, with easy access to the trendy amenities of Covent Garden as well as the more corporate areas of St. Paul's and Fleet Street. It has been tastefully furnished throughout with sophisticated fixtures and artistic elements that evoke the nature of the cosmopolitan location.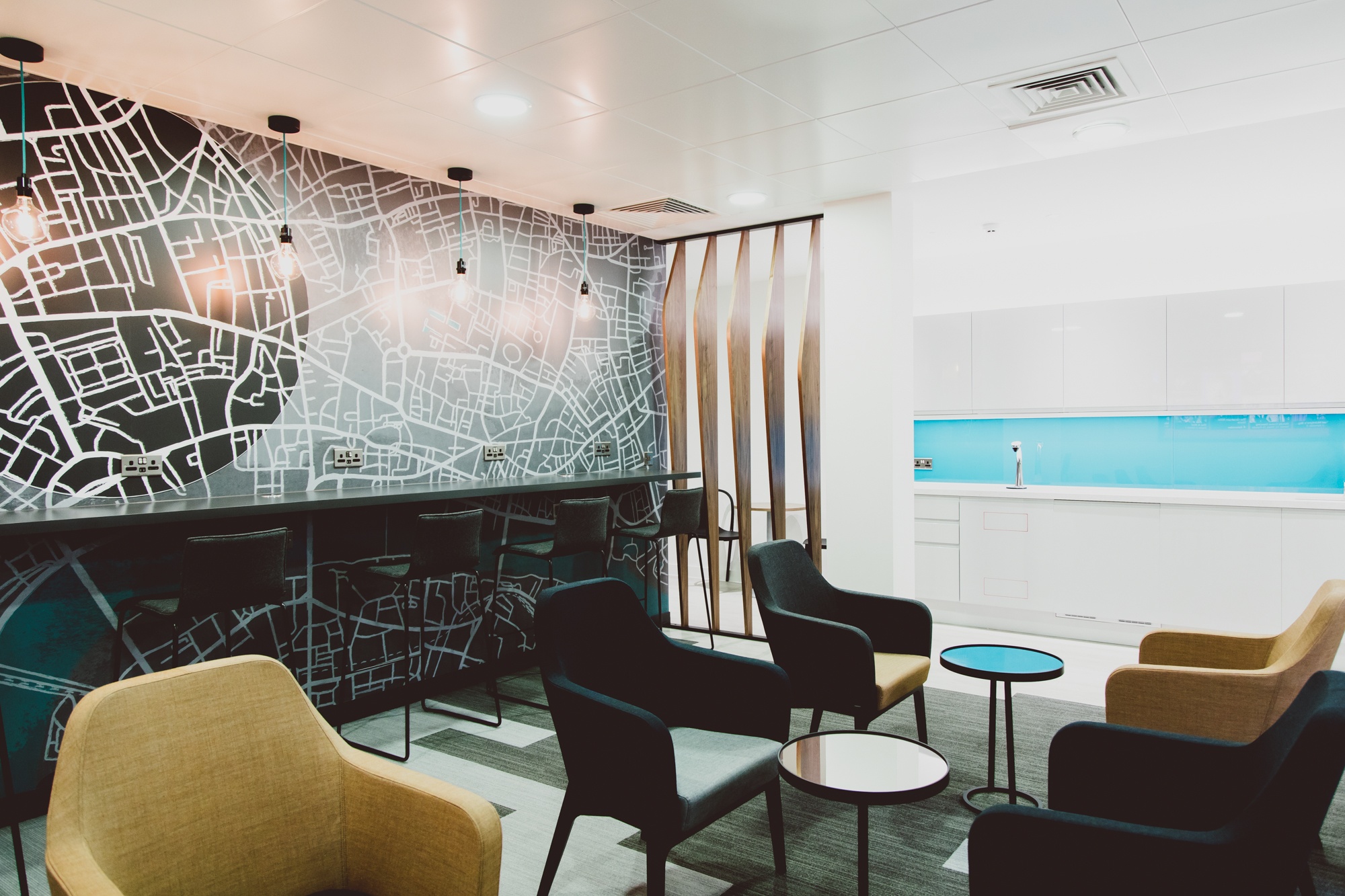 Image Source: Orega
Our first venture in Scotland, The Silver Fin offers flexible, stylish office space with professionalism at its core, designed to provide a chic and versatile workspace. The ground floor reception boasts a stunning four-storey atrium, while spacious work zones and comfortable breakout areas create a productive, well-balanced environment. Read more about Orega Aberdeen here.
Located in London's Square Mile, Orega Gracechurch Street is surrounded by The Shard, The Gherkin, The Walkie-Talkie and the vibrant Leadenhall market with plenty of restaurants and coffee bars nearby. Built in 2002 on the site of an old Roman forum and the remains are still visible in the basement of a barber's shop at the corner. The business centre features a large, modern business lounge within the atrium as well as exceptional serviced offices of the highest calibre fit-out and design. Read more about Orega Gracechruch Street here.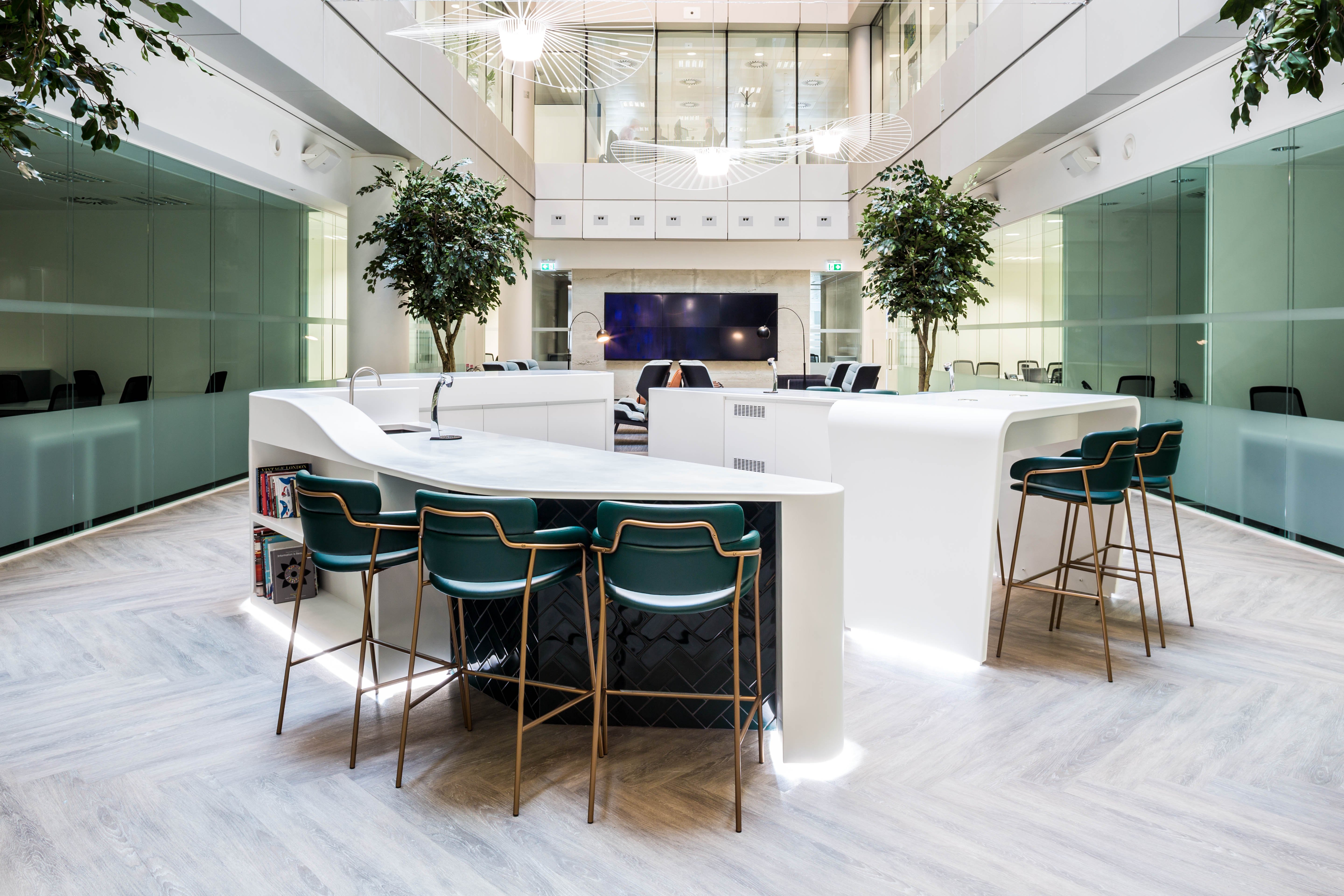 Image Source: Orega
Why not arrange a viewing to convince yourself?
Header Image Source: Orega