Manchester is a city of great diversity and is one of the UK's largest metropolitan economies. From the first successful splitting of the atom, to the creation of the world's first professional football league in 1888, Manchester is a city with a rich history that your business could benefit from today.
Why is Manchester the perfect location for your offices?
1. Great transport links
As well as having a busy train station - Manchester Piccadilly - which offers connections all over the country, including trains to London every 20 minutes in less than 2 and a half hours, Manchester has great tram and bus networks. Office locations within Manchester are often within 5-10 minutes of a tram or train station, meaning that if you do have to travel as part of your business, Manchester is a great central base.
2. Great talent pool
More and more people are recognising the benefits of being based in the North. The rent and property is far cheaper than down South, and with two universities to recruit from, finding and maintaining good talent at a reasonable price is achievable, too.
3. Excellent local amenities
From theatres to shopping centres and restaurants galore, Manchester is a hive of activity as one of the country's busiest, most diverse cities.
4. Cheaper office space
In general Manchester offers cheaper per square footage price on office space when compared to London and your budget for your office amenities and space will go much further.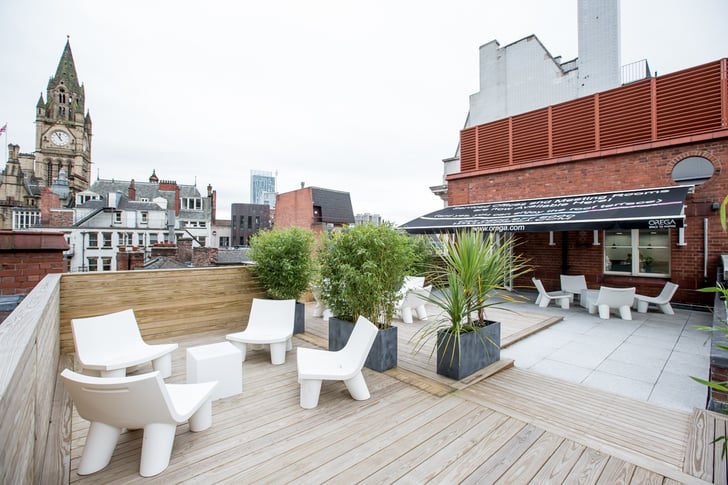 Orega King Street
5. Perfect location
Manchester is the perfect location to gain access to the rest of the country, and quick! With the Lake District on your doorstep and easy day trips to Tatton Park, Chester or Liverpool, there are plenty of extras to woo your potential employees when encouraging them to move to Manchester for a better work-life balance.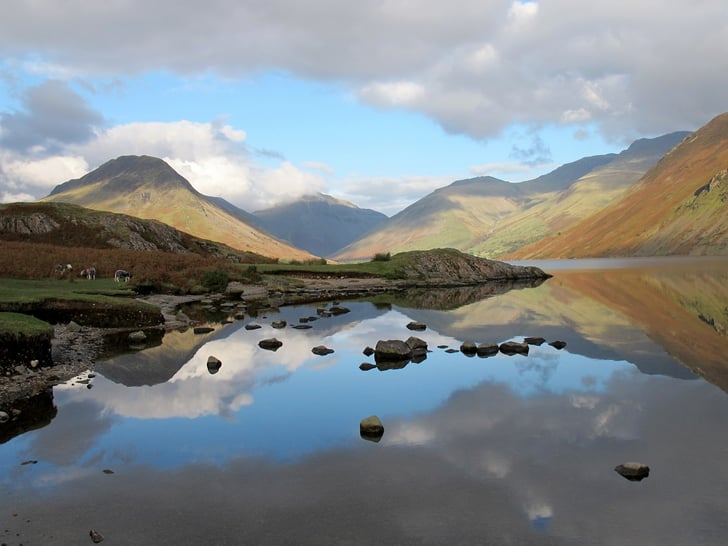 Image Source: Pixabay
6. Plenty restaurants and bars
There's plenty to see and do in the city, too, so you can rest assured there are plenty of restaurants and bars to hold your after-work soirees. Here are our top 3 we recommend:
Tattu Restaurant & Bar - Set in an ultra-modern, vibrant setting, this contemporary Chinese restaurant summarises what Manchester is all about; unafraid to experiment with the new, whilst always remembering its roots.
Iberica - Showing off the cultural diversity Manchester has to offer, this restaurant brings a little bit of Spain to the streets of central Manchester. This is a whole other level of Tapas and fine Spanish wines.
Cloud 23 - If you are trying to impress, Cloud 23 is the ultimate destination for cocktail-drinkers, offering a panoramic view of Manchester from the highest point in the city. From dry ice cocktails, to a variety of whiskeys and gins, there's a fancy-drink here to suit all tastes. There's also a decadent afternoon tea offering if it's a little early to indulge.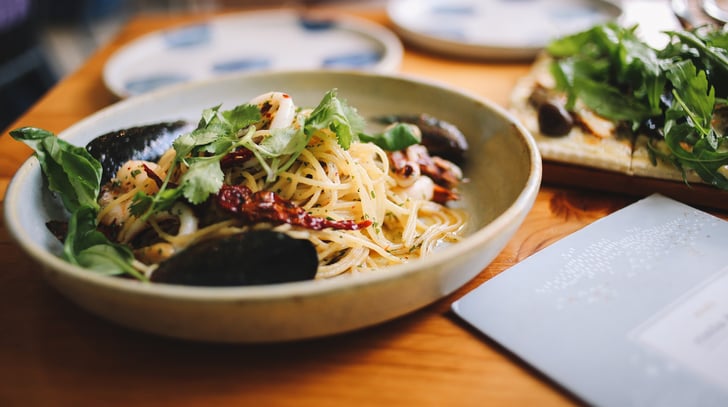 Image Source: Unsplash
4 Facts You May Not Know About Manchester
Fact 1: In 2013, Manchester was granted the 'Most Liveable City in the UK' in The Global Liveability Survey which was compiled by the Economist Intelligence Unit and took into account factors including stability, healthcare, culture and environment, education and infrastructure.
Fact 2: Manchester is the most linguistically diverse city in Western Europe, with over 200 languages spoken in the area.
Fact 3: In 1894, the first M&S store was opened in Manchester.
Fact 4: Manchester is home to the World's Oldest Railway Station - Liverpool Road - which opened in 1830.

A breakdown of areas in Manchester
PICCADILLY
Close to the main train station in Manchester, the Piccadilly area is an ideal location for an office as it is not only convenient for those who commute, but also right in the heart of the city. Benefits include:
Trains running from Piccadilly to London every 20 minutes
Within walking distance of popular shopping outlets and eateries
Piccadilly is the ideal location for commuters, as well as those who live centrally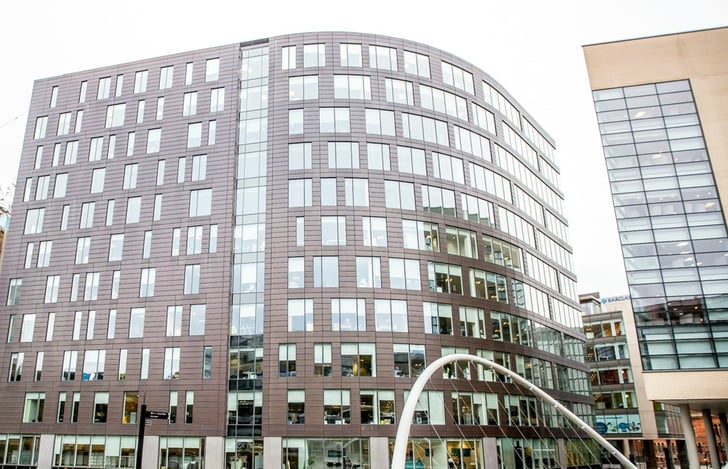 Find out more about Orega Piccadilly
KING STREET
If you want your office to be in the heart of the city, but remain within the business district, King Street is the ideal location. Traditionally known as being the key location in the 1800's financial district, all types of businesses are located in this desirable spot. Benefits:
Minutes away from local transport links (trains, trams and buses)
Close to the town centre with an abundance of retail and leisure outlets
One of the most sought-after business addresses in the Manchester commercial hub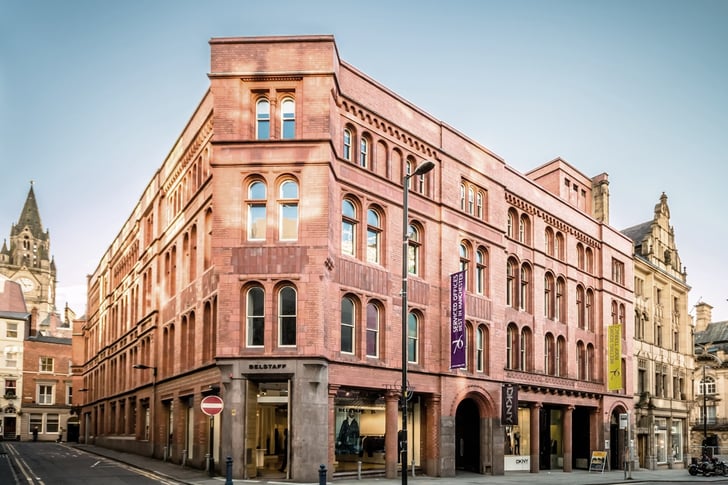 Find out more about Orega King Street
Locating your office in Manchester, one of the largest cities in the UK, can be appealing to your employees for a number of reasons; there is more to do at the weekend and the work-life balance is fantastic. Manchester offers a chic but professional working environment without having to pay beyond what you can afford. A 'little-London' if you like!
If you think your business would benefit from a Manchester location, contact our team now to find out more or to arrange a tour.
If you're still looking for the right business location, try our quiz to help you find your business' desirable postcode. You'll also be entered in to a prize draw to win a FREE meeting room worth up to £1300.