Traditional offices no longer cater for modern business needs and provide a very limited service offering. In consequence, businesses have slowly been making the transition to more flexible working arrangements, such as employees working remotely part-time or benefitting from flexi-hours. We have also seen an acceleration in this shift as a result of the COVID-19 pandemic, and an increasing number of businesses are now in search of a flexible alternative to conventional office space to accommodate a dynamic working model. The solution? Flexible office spaces.
Read on to find out more about flexible offices, including what is a flexible workspace, the benefits of flexible offices and whether a flexible office is the right choice for your business.
What is a Flexible Workspace?
A flexible office space, often referred to as a 'flexispace', is a contemporary style of office, designed to provide a dynamic workspace for businesses, offering both communal areas and private work rooms. A flexible office comes fully-equipped with essential office equipment including desks, chairs, computers, internet and phone lines. This means lower set-up costs for businesses and reduced down-time during the move-in process as employees can simply plug in and get started immediately.
The key difference between a flexible office and a traditional office is that a flexible office provides much more than just the basic office amenities, including building management services, IT and secretarial support, break-out rooms and meeting rooms.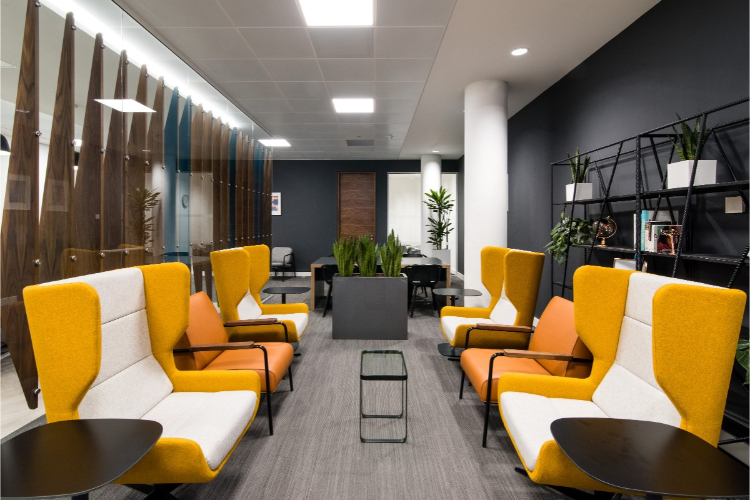 Types of Flexible Workspaces
There are three different types of flexible workspaces, including:
Serviced Offices
A serviced office is an office building which provides pre-furnished and fully-equipped private workspaces with exceptional customer service and additional professional facilities, such as communal break areas and smart meeting rooms. Serviced offices can be rented out on a long or short term contract, and scaled to suit a business's ever-changing needs.
Coworking Spaces
A coworking office space features an open-plan design, allowing for more collaboration between teams and a sociable atmosphere. In addition to hot desks and communal workspaces, coworking offices often also provide high-tech meeting rooms, shared kitchens and a friendly reception desk. Coworking offices are an affordable option and, similar to a coffee shop, offer a relaxed yet productive space, ideal for creative companies, freelance workers and small start-up businesses.
Hybrid Office Spaces
A hybrid office space offers the best of both a serviced and coworking office, providing businesses a shared communal workspace as well as the option to rent out a private office in the same building. This gives employees the choice to work in a more laid-back atmosphere or a quiet office for more focused work. Hybrid offices also include building maintenance and customer support just like most other flexible office spaces.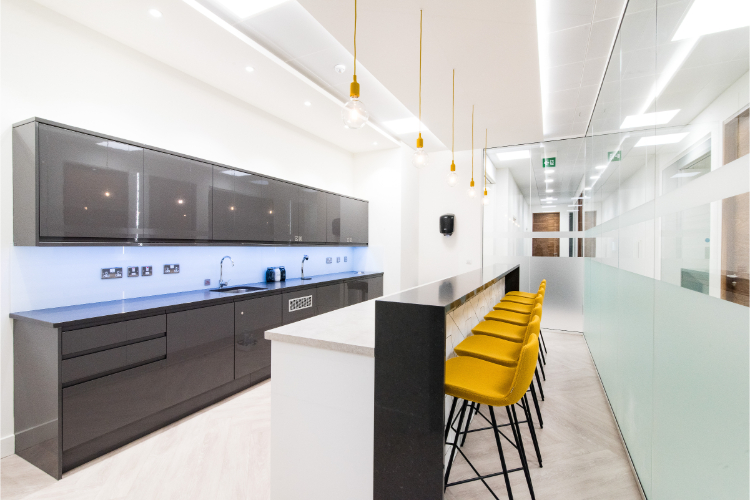 Flexible Office Benefits
Scalable
Unlike conventional offices, a flexible office space gives businesses the option to choose either a short or long-term lease agreement. A short-term contract is convenient for companies in need of a temporary office and a long-term contract is ideal for those looking for a secure base for their business. A flexible office can accommodate businesses of all sizes and maturity, from 1-100+ employees and it's easy to up-scale the space as the business continues to grow.
Maximum productivity
A flexible office encourages higher productivity amongst teams, whilst providing a professional environment for employees to focus on their work. With this, the communal areas offer a collaborative workspace, helping promote creativity and innovation. Building staff are also on hand to deliver secretarial and IT support, in addition to other ad hoc services, which means businesses can focus all their resources on the work at hand and leave any tedious administrative tasks or building maintenance to the site team.
Quality Building Facilities
Flexible offices provide businesses with modern communal workspaces and private offices. Depending on the office building, businesses can benefit from utilising equipped meeting rooms for internal and external meetings, tidy break-out rooms, kitchens and coffee stations. Some office buildings will also provide parking spaces and bicycle storage for added convenience.
Networking Opportunities
Networking is crucial to every business but can sometimes feel forced and unnatural. A flexible office, particularly coworking spaces, allow for ample natural networking opportunities. Whether that's someone you have a conversation with in the communal kitchens or meet at an evening event in your office building, a flexible office can help businesses get acquainted with like-minded professionals.
Affordable
Opting for a flexible office can also help reduce overheads with lower rental costs and flexible lease agreements which allow for better future planning. Since a flexible office includes most amenities, such as printers, furniture, meeting rooms and parking spaces, they can also help save on these additional costs which may seem small but will accumulate in the long-run.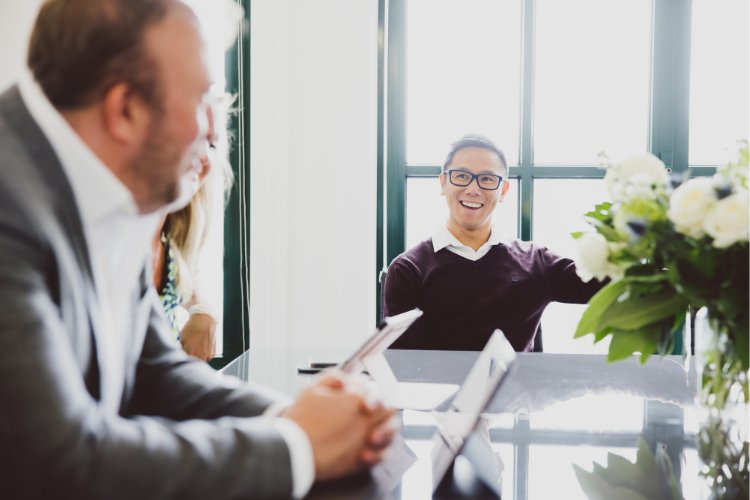 Features of Flexible Workspaces
A flexible office draws upon aspects of a traditional office and incorporates them with modern technology and dynamic workspaces.
Open Plan Spaces
Unlike traditional isolated desks or cubicles, open plan spaces encourage communication between employees and facilitate cross-team collaboration. The open plan concept also provides an efficient use of space and can accommodate more employees comfortably.
Private & Quiet Workstations
Private workstations provide a safe-haven away from the, sometimes distracting, background noise of communal workspaces and allow employees to focus on their work without external distractions or interruptions.
Shared Office Facilities
Shared office facilities are a must-have in any office building and provide convenience throughout the day. Some examples of shared office resources include photocopiers, printers, coffee machines and toilets. At Orega, our office buildings are equipped with enough communal facilities to accommodate our offices at full capacity so there's no risk of shortages and no need to queue.
Why have Flexible Offices become so popular?
In recent years, the demand for flexible offices has increased by more than 50% and is predicted to continue rising. Flexible offices offer prime locations, often for a fraction of the price, with excellent communal facilities and customer service, catering for a range of business needs.
Flexible Workers
Flexible offices offer the ideal solution for flexible working which aims to support employee needs, such as working part or full-time from home. The flexible working model is widely-used by many businesses who work to maintain productivity while accommodating employee needs for more flexible working arrangements.
Startups
Flexible working spaces are a popular choice for smaller businesses and startups as they provide a collaborative environment and promote employee creativity and productivity. Startups prefer coworking and hybrid offices in particular since they offer plenty of opportunities for small companies to grow their network and make valuable professional relationships.
Freelancers
The UK has seen a 31% rise in self-employment and freelance workers between 2018 and 2019. With this increase, there has also been a greater demand for flexible offices as more people are looking for low-cost, convenient spaces to focus. Freelancers often work from home and become isolated or lack productivity due to distractions. Flexible offices allow freelancers to separate work and home life, hot-desk, socialise and network.
Orega's Flexible Workspace Offerings
At Orega, we offer premium flexible offices in the most sought-after locations, fully-furnished with modern communal facilities and soundproof offices. We provide businesses with a professional work environment, designed to reflect their excellent brand reputation and support business growth.
Our friendly site-staff are available to offer first-class customer service and IT support. We pride ourselves on our attention to detail and provide a tailored service so that you and your employees can focus on your business while we take care of the rest.
If you're looking to rent a flexible office for your business, please check out our office locations or get in touch with our team for more information.