There are many reasons for choosing serviced offices over conventional offices. Serviced offices provide immediately available, ready-to-use office solutions with secretarial services, IT support and building management included. Clients receive a simple service, flexible licence agreement with no legal fees and no large set up costs.
Serviced offices are the perfect option for clients looking for flexible, short term contracts or swing space. They provide office solutions to corporations of any size from any industry looking for small project space up to 100-person offices on long term contracts.
When moving to a conventional office the office move is usually delegated to an individual within the company. This can cause stress and even missed deadlines. Serviced offices remove this stress by providing a seamless consultative service.
Companies have the flexibility to take the space they require at the time with the option of expanding or decreasing when they need to. Unlike conventional offices, moving into this space simply takes weeks rather than months and all facilities, fit-outs and furnishings are included in a consolidated monthly cost.
Instead of dealing with the landlord directly you will only deal with the serviced office provider. Some serviced office providers have UK based which enables them to respond quickly to clients' needs and provide levels of customer service that is unmatched.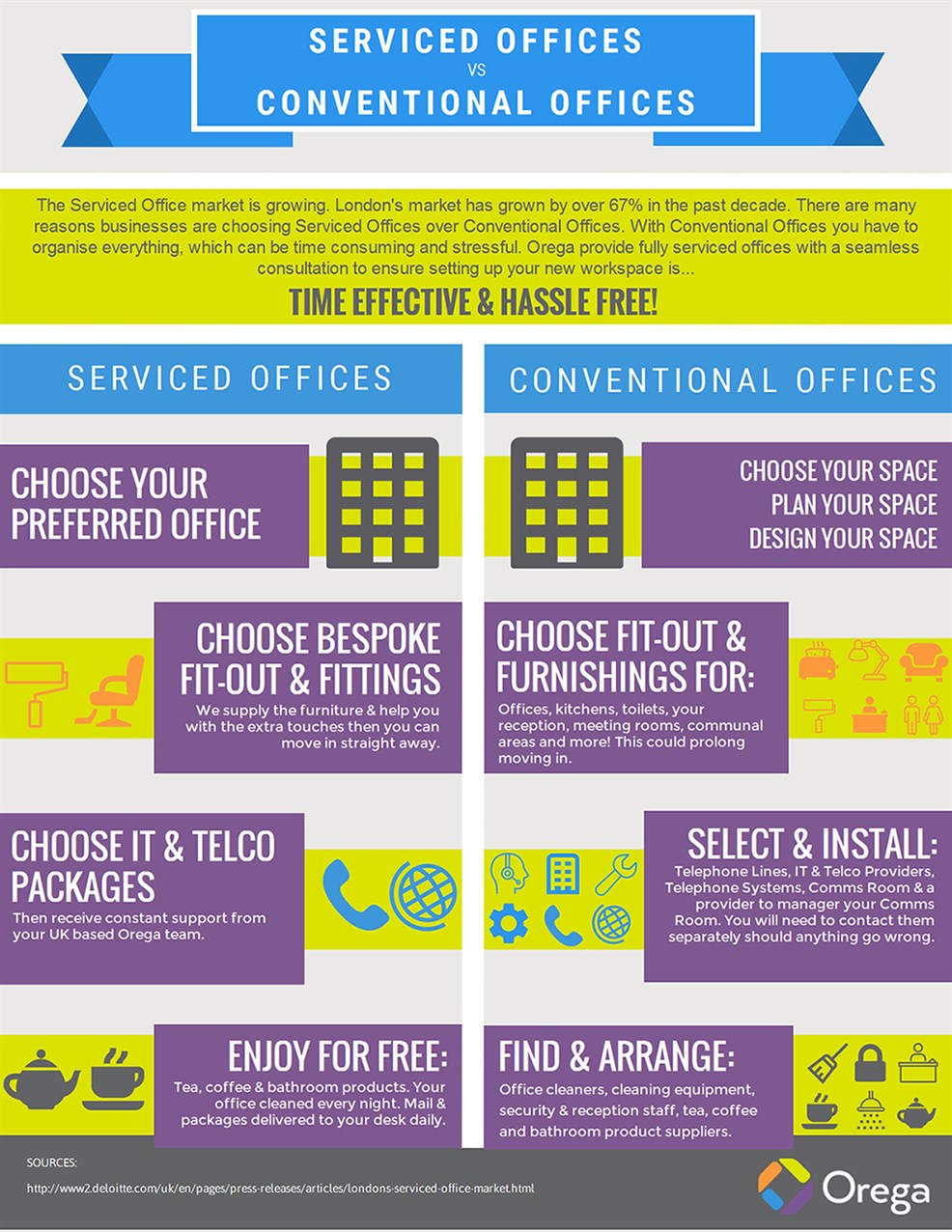 What are you looking for in an office space for rent? Tweet us at @OregaOffices!
Header Image Source: Orega