The landscape of offices has changed drastically over the past decade. Attitudes to work have shifted, and so have the expectations of office design and amenities on offer in our workplaces.
Dreary fluorescent-lit, cubicle-stacked offices with only stale coffee and tap water to choose from are no longer considered acceptable. Today's workforce demands a space that inspires them, making work into a pleasant experience.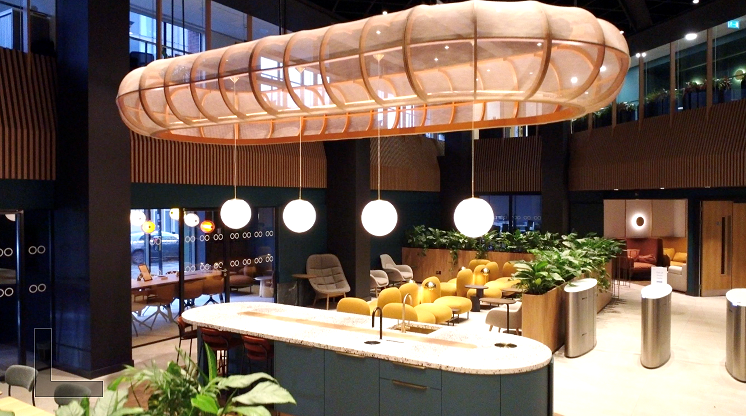 Post-lockdown, there was much uncertainty over whether we would see workers wanting to return to the office, but over the past year that concern has been proven unfounded. Hybrid working has made a strong return, and whilst the majority of the workforce aren't choosing the office over the comfort of their homes every day of the week, 58% are taking up the hybrid approach.
We know that the key to getting your staff to return to the office is creating a space they want to come to work from, rather than one they're obliged to - so what changes can employers make to the office space to encourage their employees to return? We cover some of the best types of office amenities and design features to consider below…
WHAT ARE THE BEST OFFICE AMENITIES TO HAVE?
When it comes to investing in office amenities, consider your own staff's needs - every work force is different, and whilst some offices would welcome a gym within the building, others might prefer to work from a space where the communal spaces have been invested in.
The driving force behind your office amenity choices should be what will most appeal to your workers. A recent JLL report found that people now expect their workspace to be a caring environment, as comfortable as working from home is, with the added benefit of being able to easily communicate with colleagues.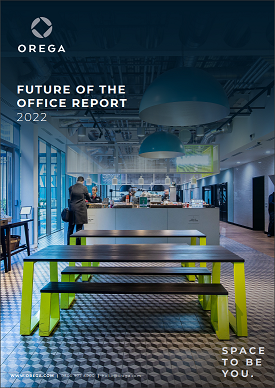 Luckily employers appear to have already caught onto this, our future of the office report found that 85% of employers said that the wellbeing of their staff influenced their choice of office space. So anything that benefits employee wellbeing is a must have in 2023!
ARE 'COOL' OFFICE AMENITIES REALLY WHAT EMPLOYEES WANT?
The increasing prominence of Gen Z and Millennial employees within the workforce has led to the rising trend of showering offices in 'cool' amenities, to appeal to the more relaxed attitude to work typical of younger generations.
Whilst offices with on-site gyms, cafes, bars, shower facilities and changing rooms have become fairly normalised, these really aren't essential amenities for a lot of workers. In fact, only 29% of employees surveyed said they wanted barista-style coffee on offer, and just 25% wanted gym facilities on site.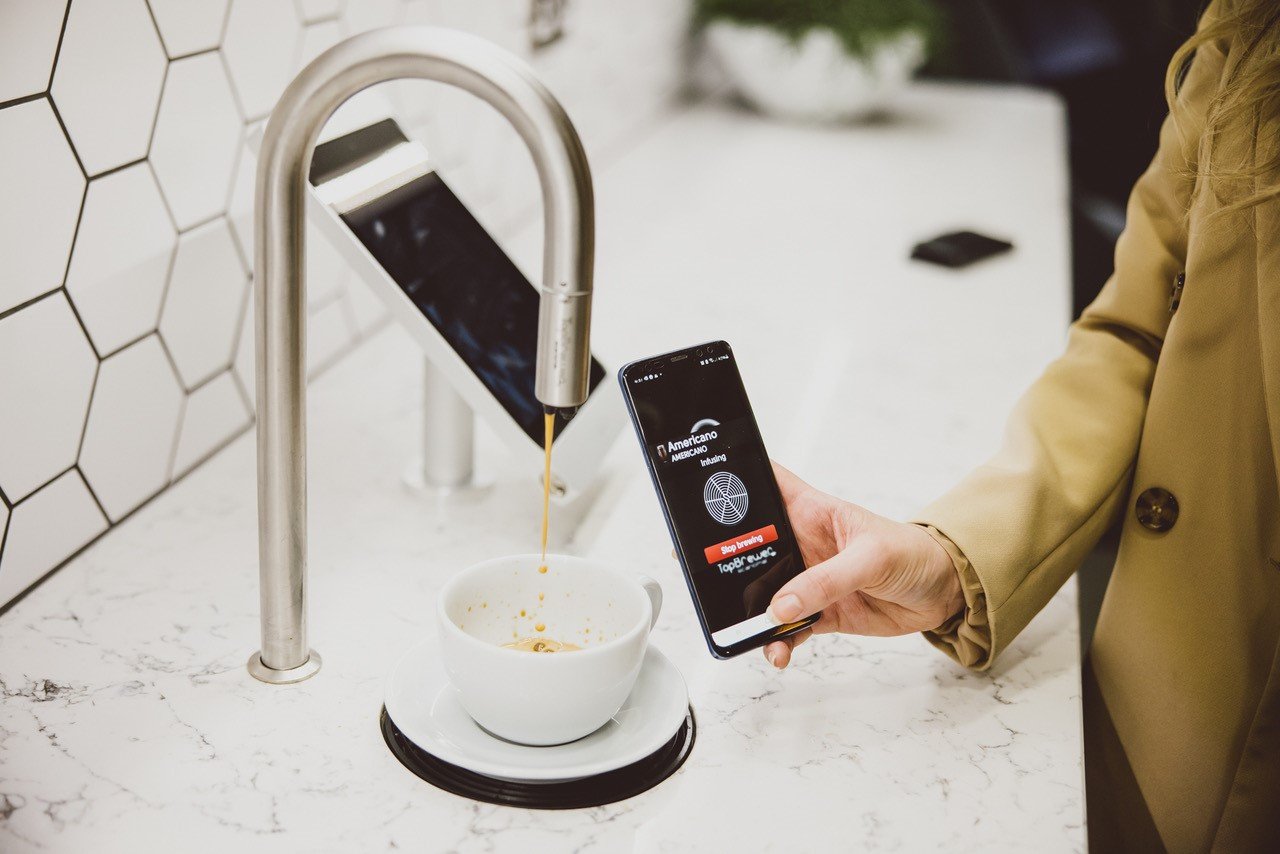 So before you start looking for an office that could be mistaken for a leisure centre, consider the features that are going to significantly benefit your employees.
THE BEST THINGS TO HAVE IN YOUR OFFICE
Despite onsite gyms and cafes not technically being an essential amenity, investing in your employee wellbeing is still a must.
Investing in office amenities that create an environment conducive to employee happiness is directly related to employee retention, improving workplace productivity, and more.
KITCHEN FACILITIES AND FOOD SUPPLIES
One feature that has become increasingly expected is a functional kitchen space, with food and drink available for employees. During the cost of living crisis, it's easy to see why any amenities designed to save your employees' cash is a massive bonus.
If employees are spending on commuting, having the ability to prepare their own food throughout the day, or access to free snacks, is going to be a big incentive for coming to the office.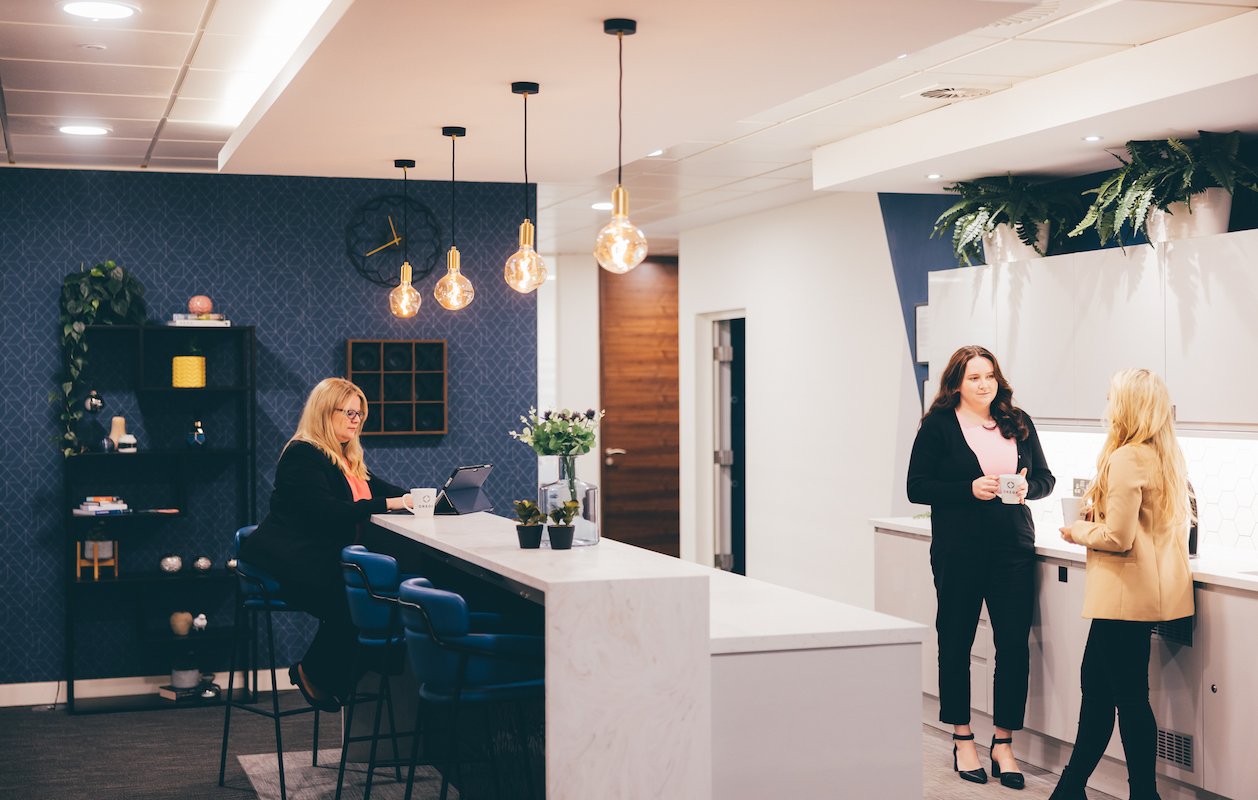 All of our serviced office spaces feature kitchenettes, which have proven to be highly popular. Orega office spaces also provide coffee, tea, milk, water, fruit and other snacks. Offering money-saving options can be a great way to ease the transition between working from home and the office.
COMMUNAL SPACES FOR COLLABORATION AND BONDING
We found that a significant driving force behind a return to the office has been the desire to collaborate and get to know our team members more. With this in mind, having spaces and amenities in your office to encourage this can be a great asset to a business.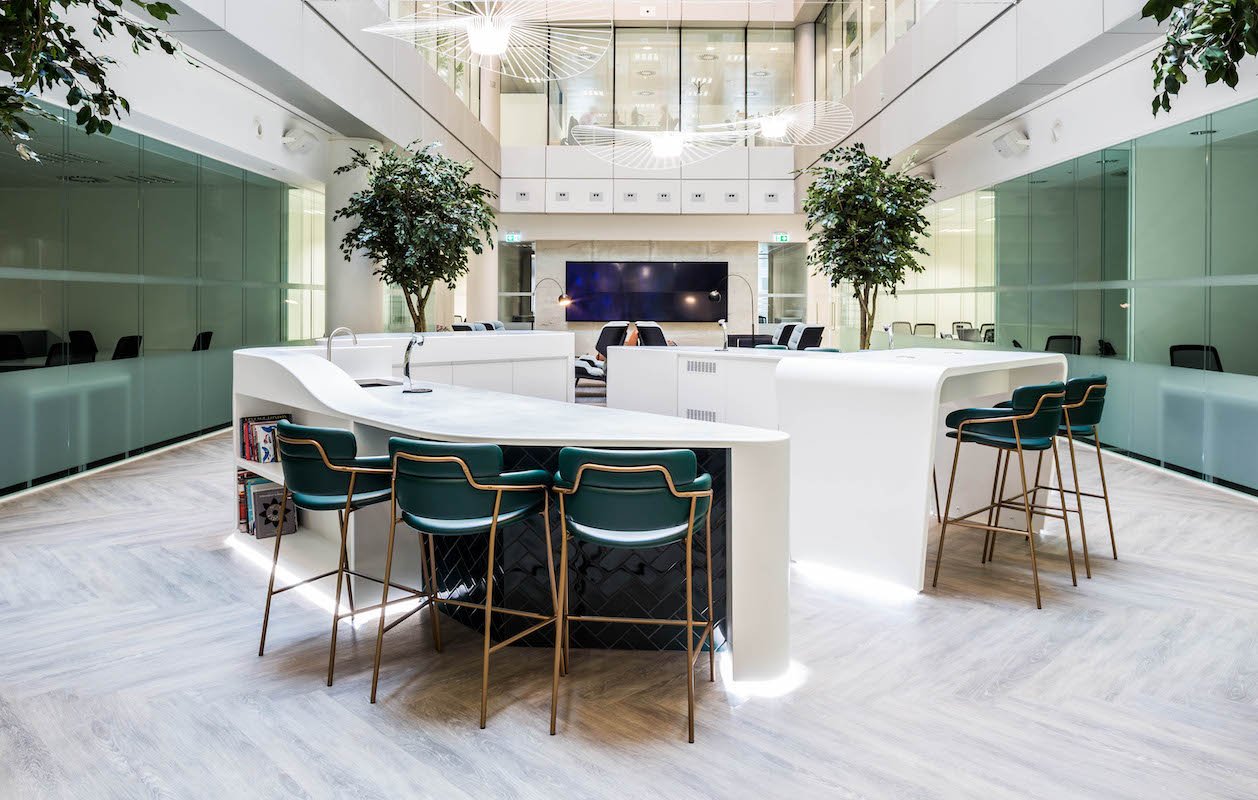 Whether it's the communal breakout spaces that you can find in Orega buildings, which are great for teams to eat lunch together in, or bookable meeting rooms for collaboration sessions, or even a foosball table, to encourage team bonding. There are plenty of ways to meet employee expectations for collaboration with the right office amenities and design.
THE ESSENTIAL OFFICE DESIGN FEATURES TO HAVE IN YOUR OFFICE
Whilst these features may not be classically thought of as amenities, they are the things that workers want most in their office spaces, so should be prioritised when looking to increase the appeal of your HQ.
Environmental factors are what employees most care about when it comes to their workspaces. We found that over 70% of employees want fresh, clean air, a controllable temperature and natural light to be a part of their office.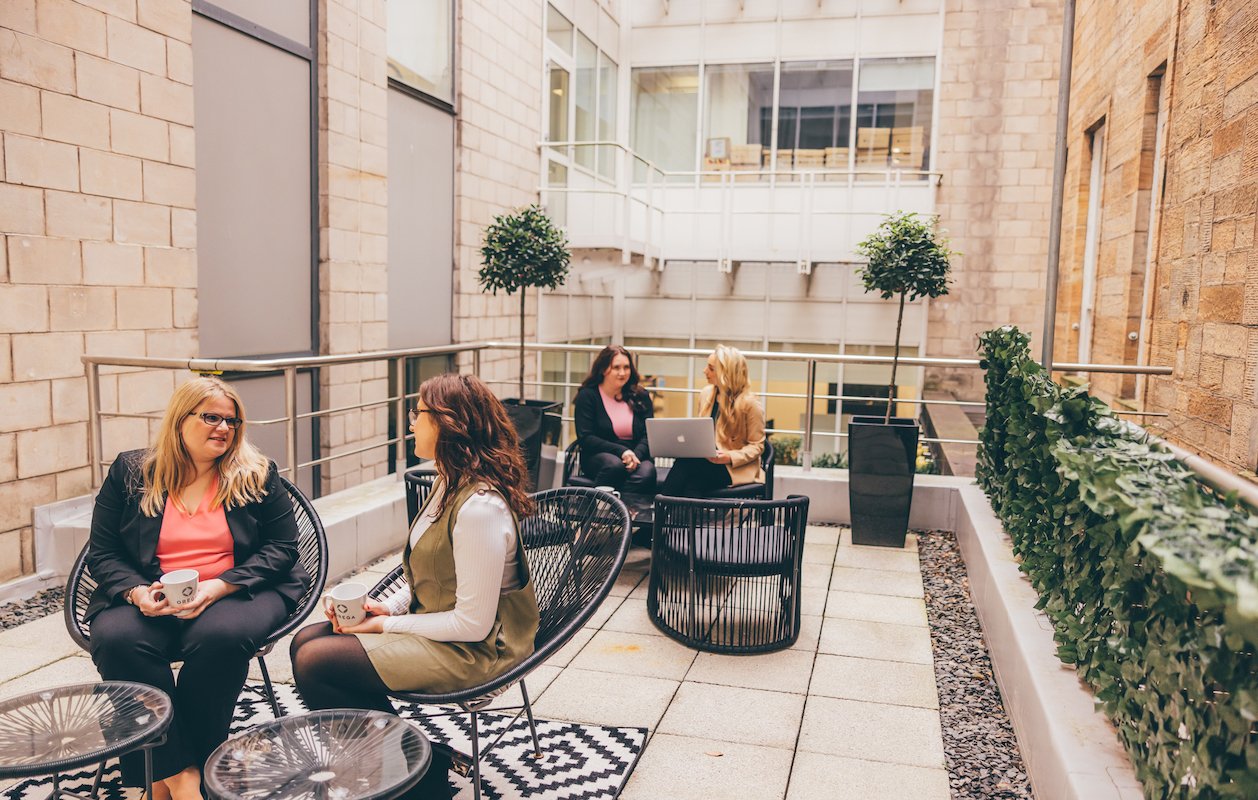 Seating arrangements are also a factor that workers consider. In fact, 62% want their own desk - showing that hot desking really isn't the most popular choice. Ensuring your office can cater to the number of employees you have, and allowing them to have their own dedicated desk, shows a level of care that goes a long way.
Additionally, ensuring your office has dedicated spaces that offer privacy and quiet is a must! Over 60% of employees value these as features highly.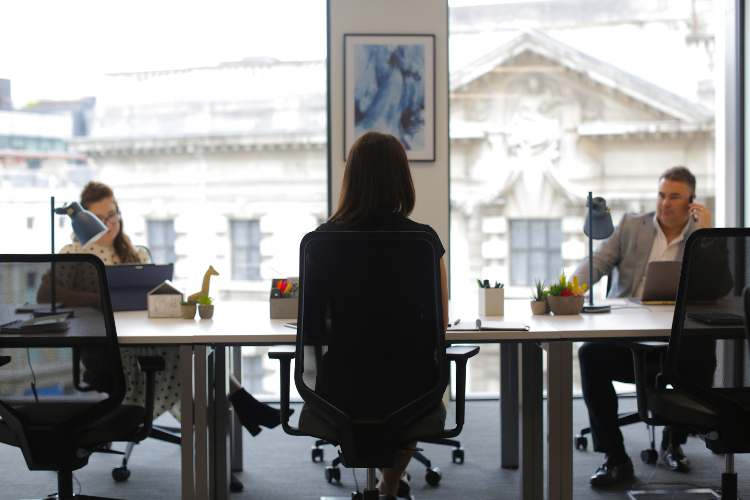 So, when it comes to looking at ways to improve your office space, think about what amenities are going to best benefit your employees before you start investing in the latest trend!
With an Orega office space you'll find the essential office amenities and features that will appeal to your employees and incentivise their office attendance.
Get in touch to learn more about the in demand office amenities your employees can expect to benefit from, when you lease an office from Orega.