We are excited to announce that Orega Old Bailey is officially open, and our clients are already making themselves feel right at home. Take a sneak peak at our new centre...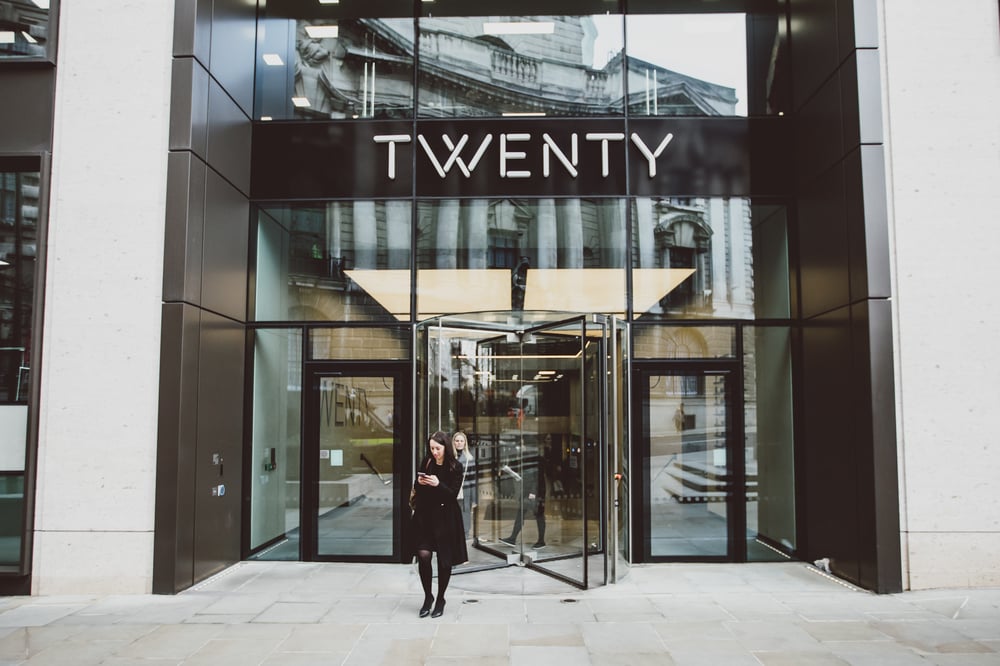 Orega Old Bailey is based in the heart of London, just a stone's throw away from the city's most iconic law courts. The centre is conveniently located in close proximity to St Paul's station, a 5-minute walk away, and City Thameslink station, only a short 2 minute walk away. Some stand-out features include modern break-out space, well-equipped meeting rooms, a stunning ground floor with a professionally managed reception, security and floor to ceiling atrium, bicycle spaces and changing room facilities with showers, towels and lockers.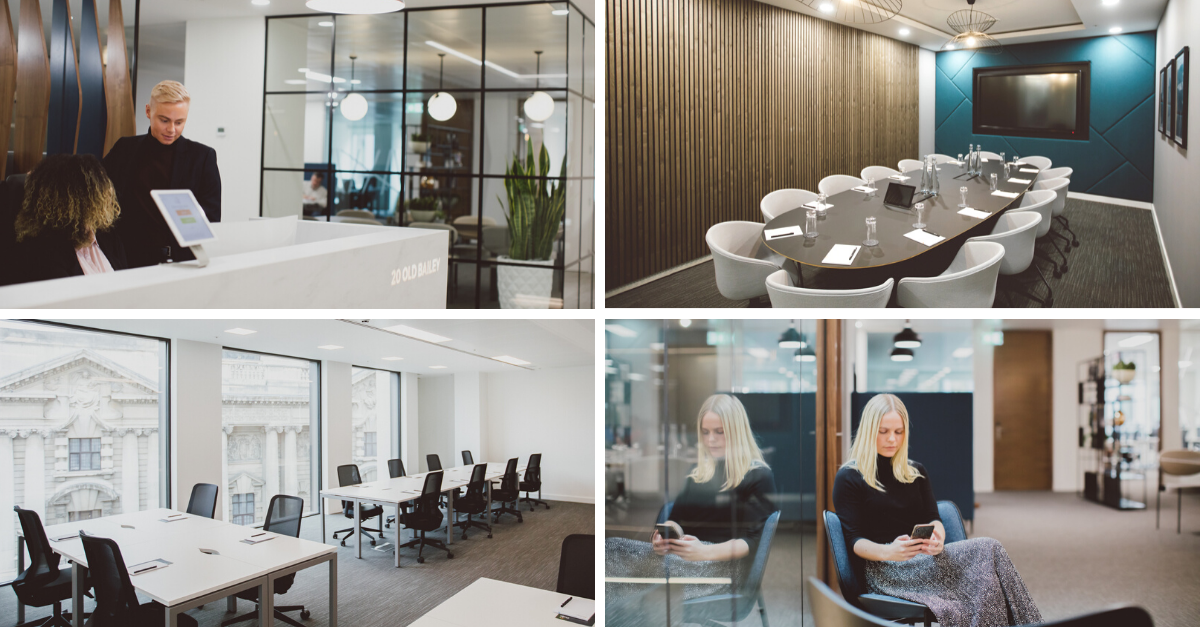 A variety of meeting rooms are available within Old Bailey and can be booked by the hour, with Clevertouch TV Screens and WIFI.
Richard Kirby, Commercial Director at Orega, said, "We are extremely excited to be partnering with Barings to deliver a first-class business centre at 20 Old Bailey. Demand for high-quality and flexible workspace in London is increasing and this address, opposite England's Grade II* listed Central Criminal Court on Old Bailey, is a great location to launch the relationship with our partner".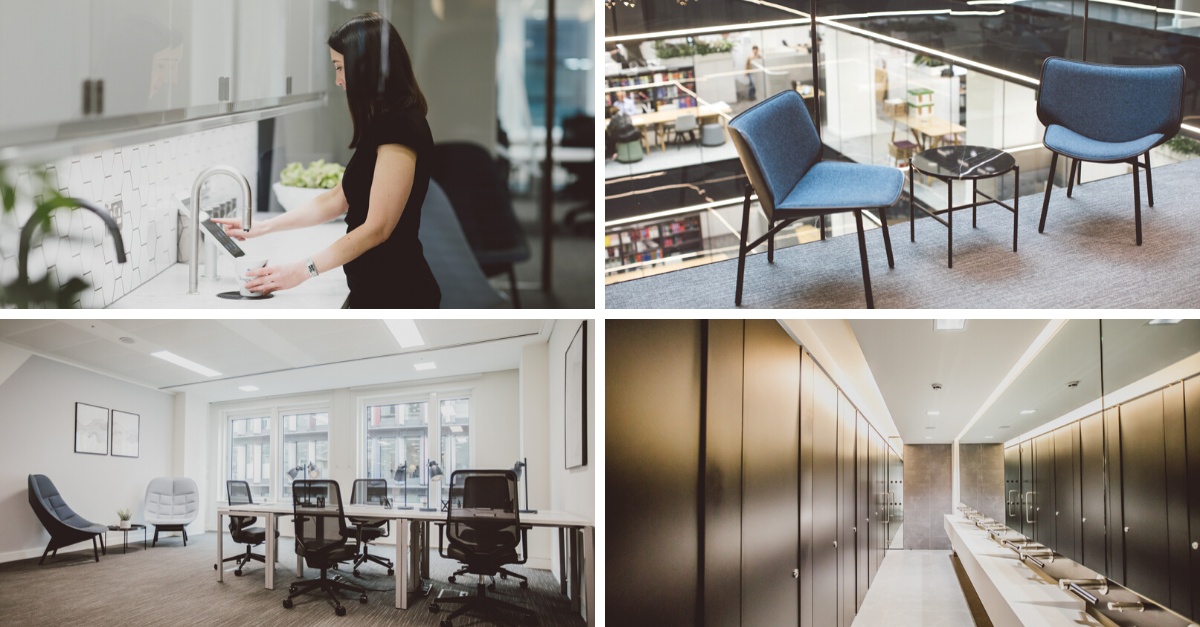 Change Please, an award-winning coffee company, are an exciting addition to the ground floor. The social enterprise empowers the homeless community by providing barista training, support with housing, mental health and bank accounts. Change Please founder, Cemal Ezel, is determined to end homelessness once and for all, saying "if we could just get a small proportion of coffee drinkers to simply change where they buy their coffee, we could really change the world."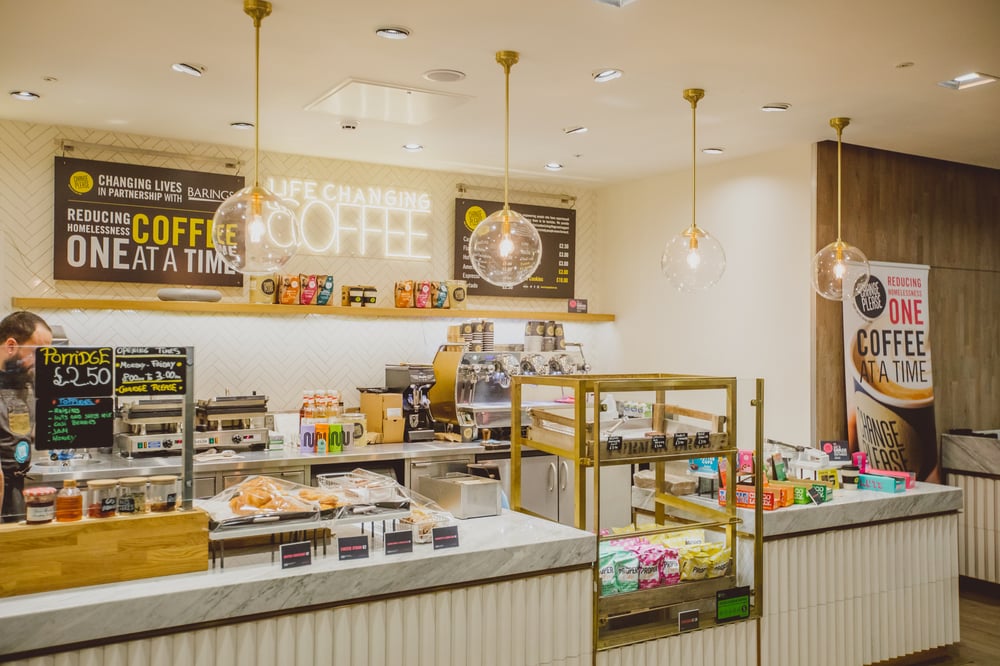 If you're looking for bespoke office space in central London, then get in touch with our team to talk through your requirements and arrange a tour of Orega Old Bailey.