As we learn to live with the aftermath of the pandemic, we are learning to live with new ways of working.

The old way of five days a week in the office appears to be disappearing as many employees and employers alike embrace the new hybrid ways of working.

There has been so much debate on this topic. Rather than speculate we decided to research.
We commissioned survey company Survation to carry out our second independent survey of 2,000 UK office workers and 500 business leaders.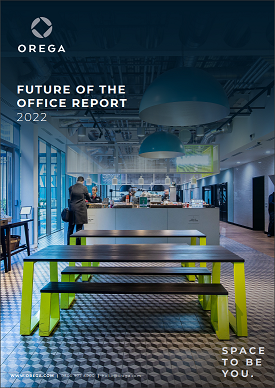 We wanted to know what companies are planning for their real estate strategies and how they want to work in the years ahead. And as the UK's leading provider of flexible workspace under management agreements, we also wanted to understand how they see flex space developing.
We included office workers in the survey so we could debunk some of the myths that have been circulating about what workers actually want from their offices and their attitudes to their places of work.
The research was carried out in the summer of 2022 and builds on our survey carried out in 2021. We hope this report will help landlords and investors understand the current and future needs for British businesses, enabling us all to plan and help create the workplace of the future.

Learn more with Orega's Future of the Office Report now.