Orega celebrated the grand opening of 5 Chancery Lane with a fantastic launch party on 04 July 2013. Visitors had a great time touring the facilities with wine tasting and watching our IT in action in our IT suite where we demonstrated the enterprise grade IT and telecoms that Orega can offer you in your serviced office.
Amongst the evening's guests was the Chancery Lane Association and co-occupiers Lewis Silkin.
Orega Chancery Lane is Orega's most historical business centre to date, after being built on the site of Old Serjeants' Inn in the heart of the legal district of London.
It is located 5 minutes away from the Royal Courts of Justice and is across the road from the Law Society.
We have installed the latest enterprise grade IT infrastructure, including private Wifi networks, fibre optic broadband with secure backup and touchscreen phone handsets, which link to the internet.
Orega has installed some of the latest facilities, including economical taps with pre-filtered water that save the cost of using bottled water. They can serve sparkling, cold, hot and ambient water. We also provide professional, stylish meetings rooms, with the latest AV technology run by our Award Winning Customer Service Team.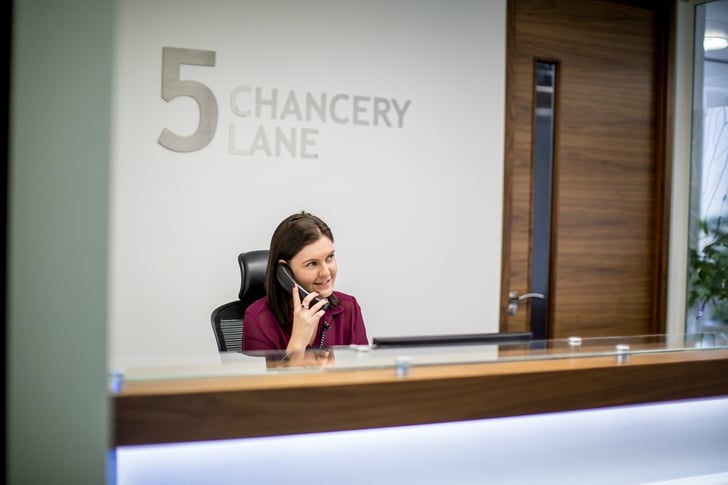 Image Source: Orega
If you are looking to rent offices in London's city centre, 5 Chancery Lane is the ideal serviced London location.
Why not take a tour of Orega Chancery Lane? Get in touch now and arrange a tour:
Header Image Source: Orega