An increasing number of businesses are choosing to move into a serviced office. If you're considering the change but aren't yet sure whether it's the right move for you, here are five ways a serviced office space can save your business money...
1. Your office will be fully furnished
One major cost-saving advantage of serviced offices is that they're already fitted out before you move in. This means you don't have to worry about chairs, desks, tables or filing cabinets - it's all taken care of. On top of that, your provider will usually ask you how you'd like your office set up so that everything is to your taste upon arriving at your new office.
2. Maintenance is covered
Once you move into your serviced office, you'll no longer need to worry about maintenance costs. Standard maintenance jobs like air conditioning servicing, plumbing and light fittings are all taken care of by the serviced office provider.
3. Space that grows with your business

If you're moving into a standard leased office, you can't be certain that your business will grow into the space, or be definite that you won't outgrow it. With a serviced office, you don't have to worry about moving out when expanding or downsizing. Rent the space you require and your serviced office provider will usually allow you to move into a larger workspace if required, or even downsize into a smaller space if needed.
4. Only pay for your office space, not the facilities
The Serviced Office provider takes care of facilities like toilets, kitchens, meeting rooms and breakout spaces that are communal. This means you'll only be paying for your office space.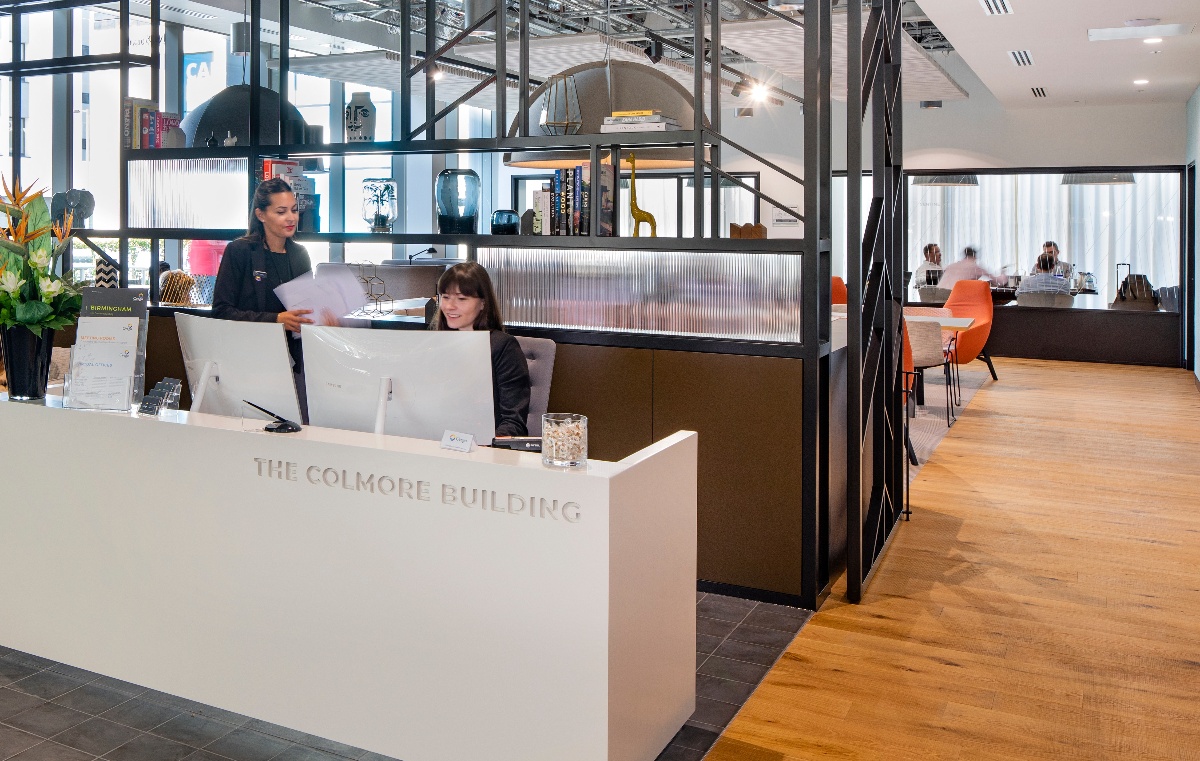 Image Source: Orega
5. Reduced time spent on administrative tasks
You'll have access to a support team and a managed reception to help with daily administrative tasks, setting up meeting rooms and greeting your clients.
Considering a serviced office? Use our Serviced Office vs Conventional Office quiz to find out what workspace is most suited to your business.
Header Image Source: Orega