Thousands of pounds a year are invested into new office design - and this is because it's been proven that a pleasant physical environment inspires employees to stay focused and motivated throughout the day.
It's also been shown that when we work in greener, more eco-friendly offices, we get a 26% boost in cognition, and 30% fewer sickness related absences.
So here are our top tips for transforming your office into a happier, greener workplace:
1. Recycle
Contribute as little as possible to landfill. Reduce and reuse office equipment wherever possible. You can even recycle your office interior, like panels and furniture that can be refreshed by creating new design features for them. If you're unable to recycle fixtures and fittings in your office, there's lots of charities and recycling schemes that will take your old office furniture and put it to good use.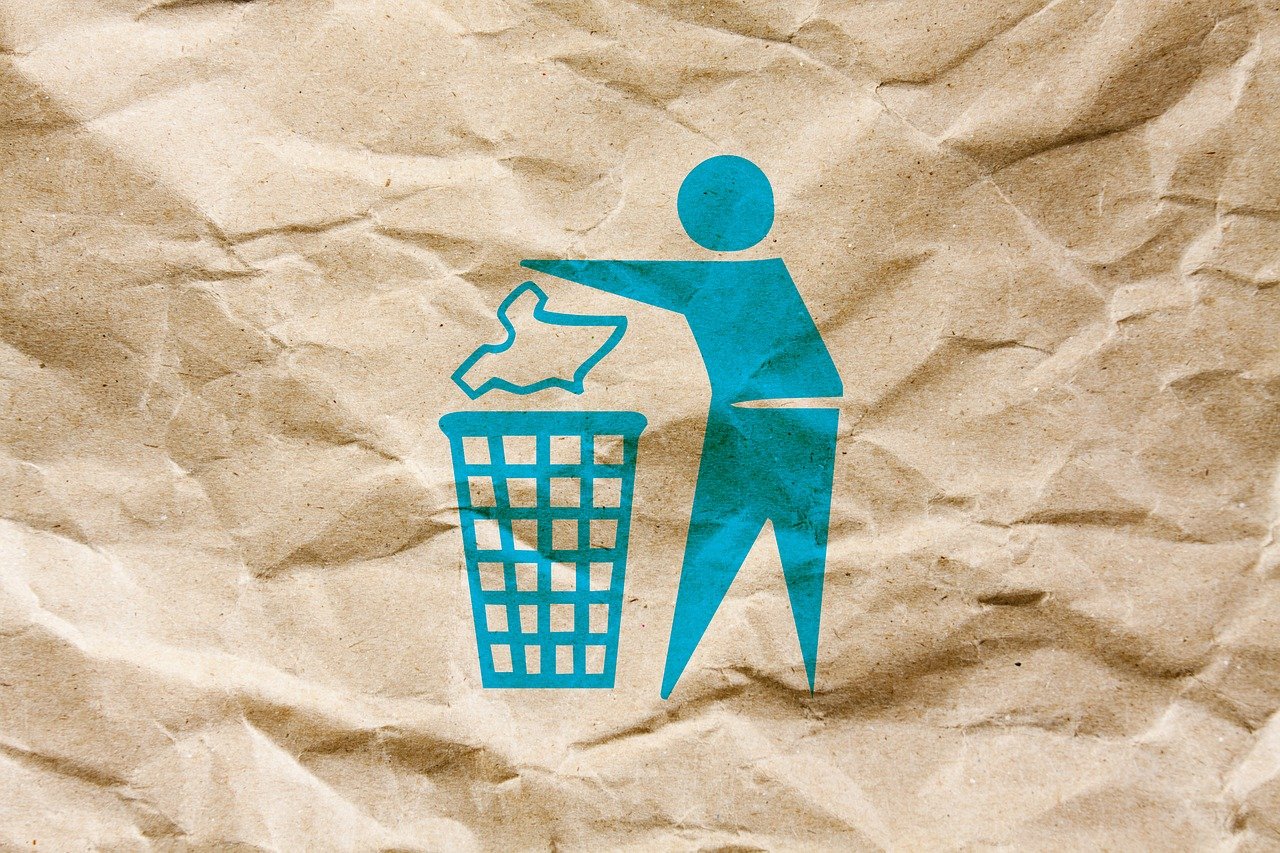 Image Source: Pixabay
2. Go green when travelling
An eco-friendly office extends out of the office and into the local environment. Encourage your employees to use other forms of transport to get to work, like cycling, walking or a car-sharing scheme. Where possible, try to avoid travel completely, for example, a virtual meeting could be a viable alternative to a face-to-face meeting.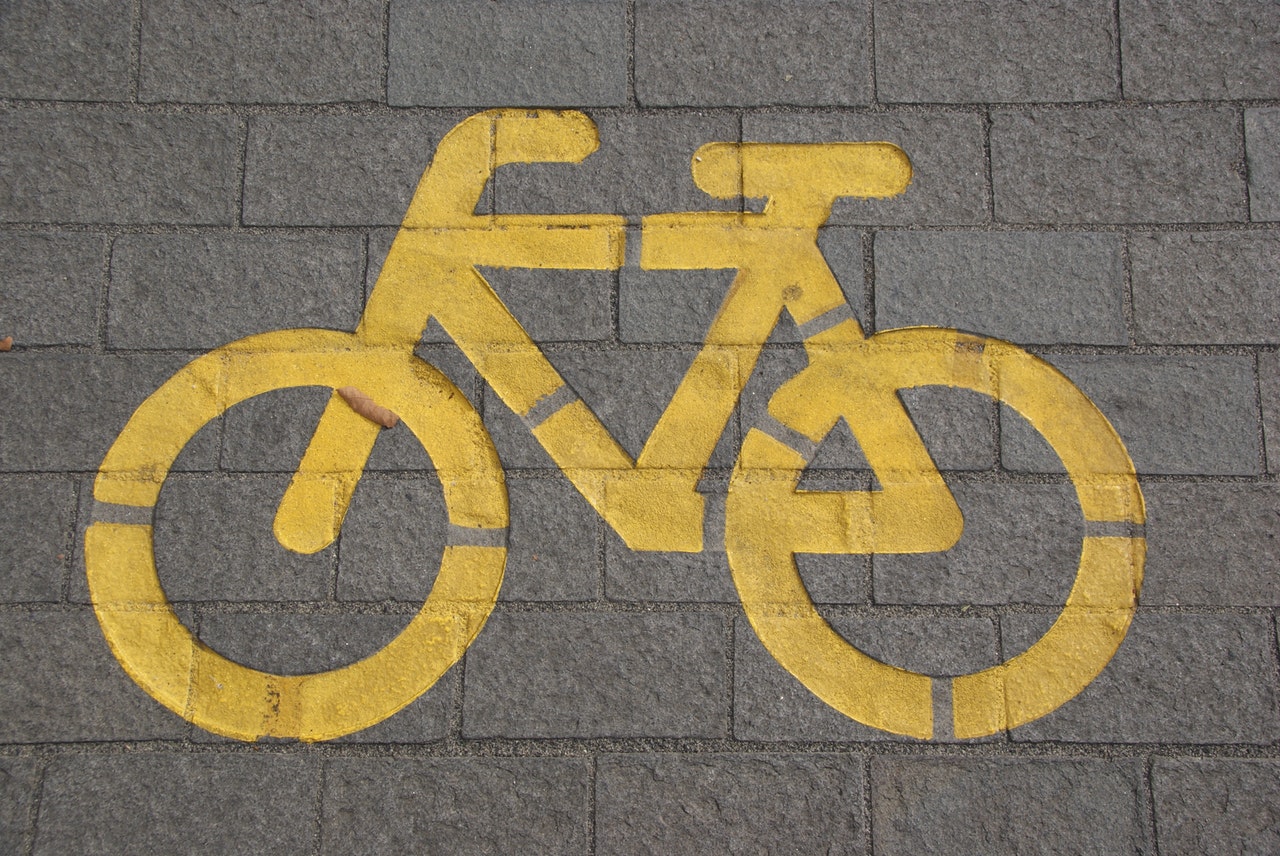 Image Source: Pexels
3. Get everyone involved
Communicate with employees to encourage them to work towards a more eco-friendly workplace. Hold regular meetings so 'green' ideas can be shared and put together a calendar of national environmental days and weeks throughout the year so that you and your employees can help make a difference.
4. Your mission statement
Ensure your mission statement reflects your values and remember to include your business' commitment to being environmentally responsible.
5. Make eco-friendly food choices
When ordering lunch for an office meeting, why not try going vegetarian and using locally sourced foods? Cutting down on meat has a huge impact on your health and the health of the planet! See if your employees would prefer drinking fairtrade and organic teas and coffees, too.
6. Use electricity wisely
Turn off all computers, printers, photocopiers, scanners etc. that don't need to be left on until you need to use them again. Check that all computers are set to their most energy efficient setting as this will be a great help whilst trying not to waste electricity.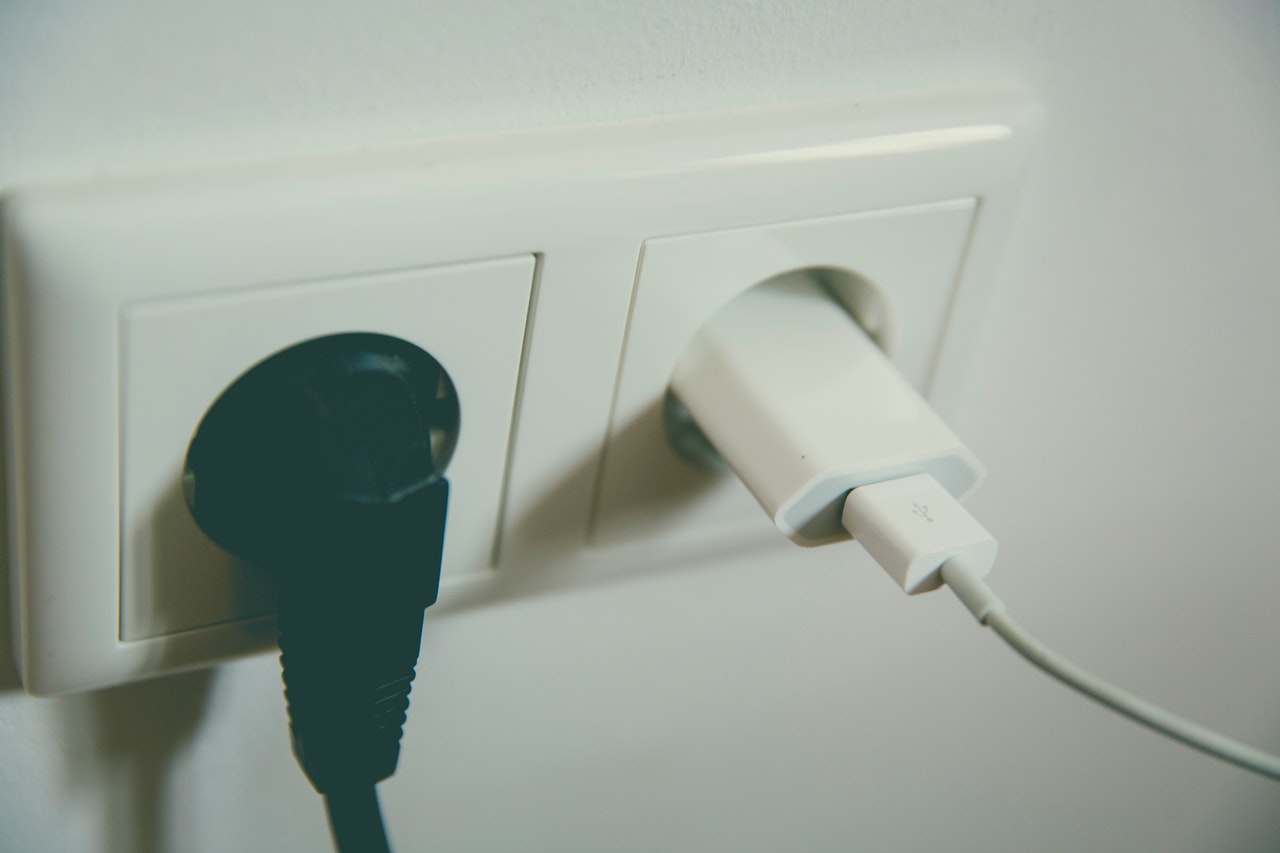 Image Source: Pxhere
7. Incorporate plants and green walls
Plants are a great way to bring life into the office, but for a real statement, create a 'living green wall'. While improving the general look of an office, they also improve air quality and employee alertness.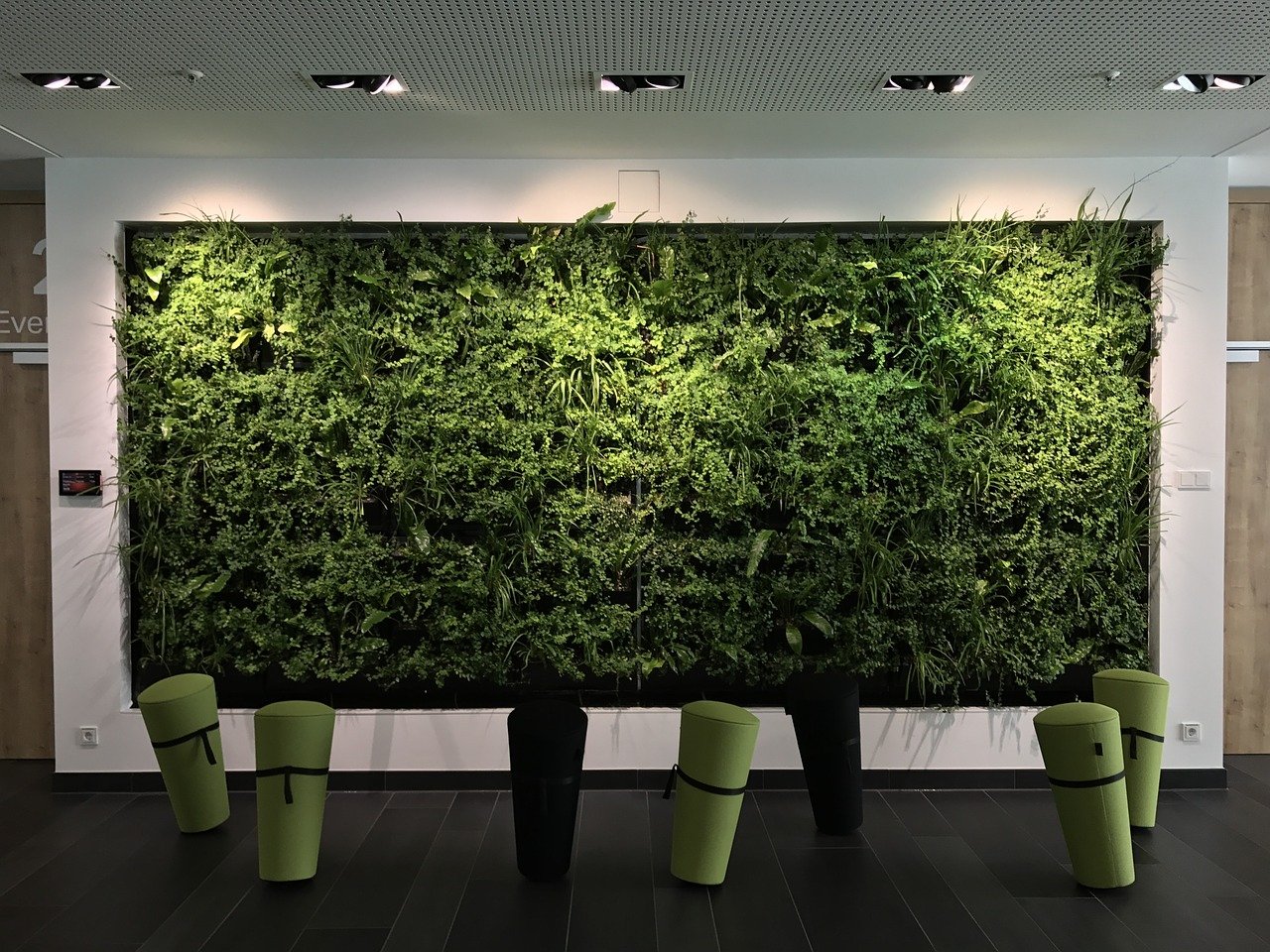 Image Source: Pixabay
8. Natural light
Natural light not only boosts general moods, but also increases communication between one another. It's thought that having more exposure to natural light ensures a better sleep at night, improving employee wellbeing the following day.
9. Use LED lights
LED light bulbs actually require less energy meaning you save on electricity. They're also better for the environment as they don't contain any hazardous solids, liquids or gases.
10. Support your local vendors
Avoid purchasing from large chains and pop to the local store. Research shows that the local economy actually benefits more when money is spent with an SME compared to a larger business.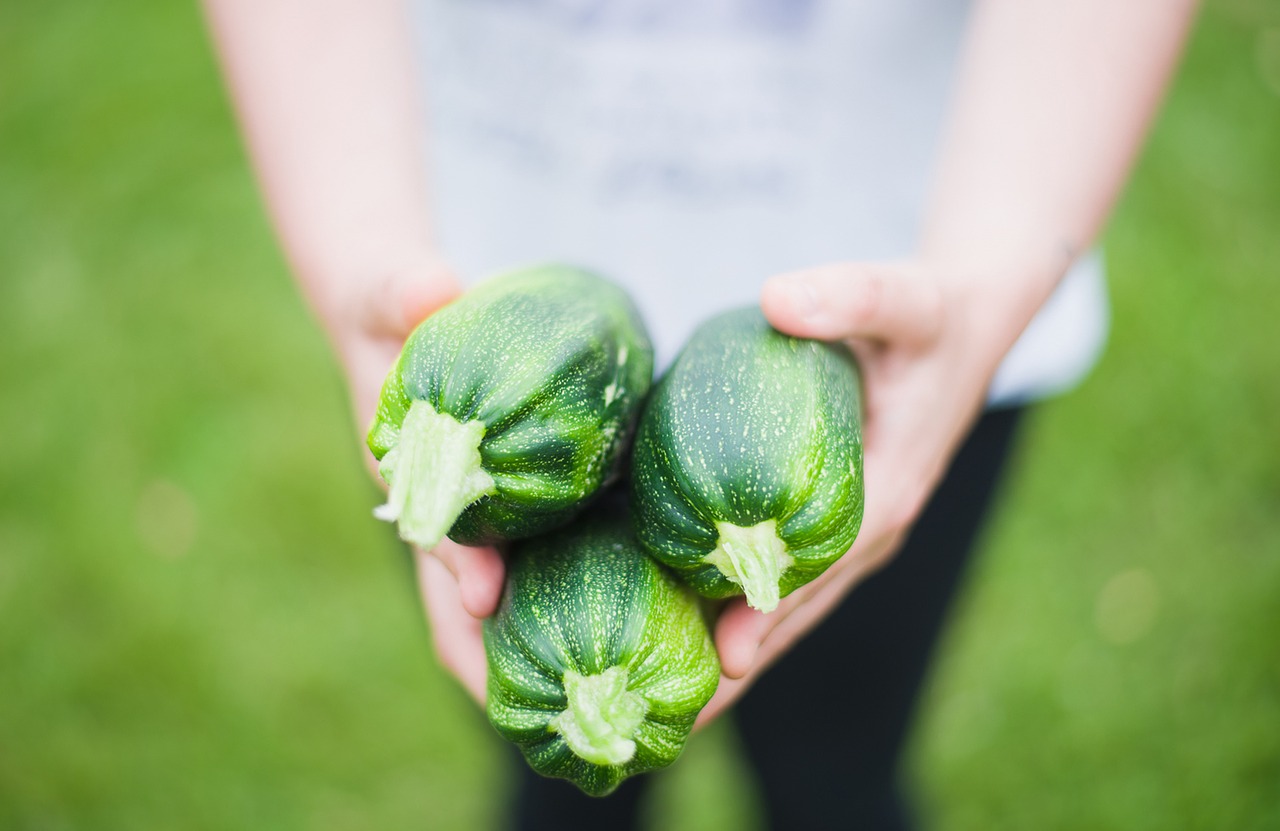 Image Source: Pexles
11. Volunteer programs
Give back to the community by boosting engagement and supporting surrounding organisations and charities.
12. Get green certified
This will promote your company as being environmentally friendly and can actually increase the health and wellbeing of everyone in your business.
Which of these top tips inspired you to go green? Tweet us at @OregaOffices.
Image Source: Pexels