2020 posed businesses a whole host of obstacles to overcome, including the mass shift to remote working and the surge in reliance on video calls to communicate, rather than face-to-face meetings.
But three years have since passed and a return to the office is looking increasingly likely. Whilst it's safe to say a hybrid approach is now what most employees expect as the norm, employers still want to encourage employees back to the office on a regular basis. This would ensure the hybrid working model doesn't just result in empty offices, with everyone choosing to work from home.
Whilst some staff members may be jumping at the chance to return to the office on a regular basis, it may be harder to encourage a large pool back into your workspaces thanks to changing attitudes. In our recent Future of the Office report, we found that just 27% of employees are returning to the office daily - showing that there is still a way to go to get people back to working from an office. Here at Orega, we know there are many benefits of working in an office which puts employees first - like our serviced offices.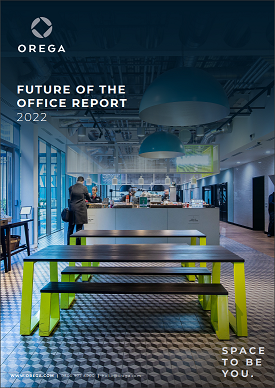 Below our experts provide some insight on the most effective ways to encourage your workforce to return to the office, and if you read no more, at least remember this advice - you need your employees to want to come in and work from the office, it shouldn't be a case of making them come in…
HOW TO ENCOURAGE A RETURN TO THE OFFICE
The emphasis here really is on encouraging, not forcing. Taking a people first approach is what will benefit you in the long run - rather than setting an arbitrary number of compulsory office days, look to create an environment they want to work in, that directly benefits them. Building a sense of community a team wants to be a part of, providing incentives for coming into the office, and holding wellbeing events and socials will all encourage office attendance.
SURVEY STAFF BEFORE FORMULATING A BACK TO OFFICE PLAN
Our number one piece of advice for encouraging a return to the office would be to survey your staff. Find out which working model they prefer, where they feel most productive and why, what stops them from working from the office and why, plus how you as an employer can make working from the office as easy as possible for them.
Understanding your workforces' concerns allows you to formulate a return to office plan with compassion and understanding for your employees'. For example, you may find that a key reason staff are reluctant to return to the office is due to location.
Having an office space in a remote location may cause issues with commuting, so looking for a space in a convenient spot with accessible transport links could make a huge difference to your office turnout. You'll find the solution you need with our centrally located serviced offices.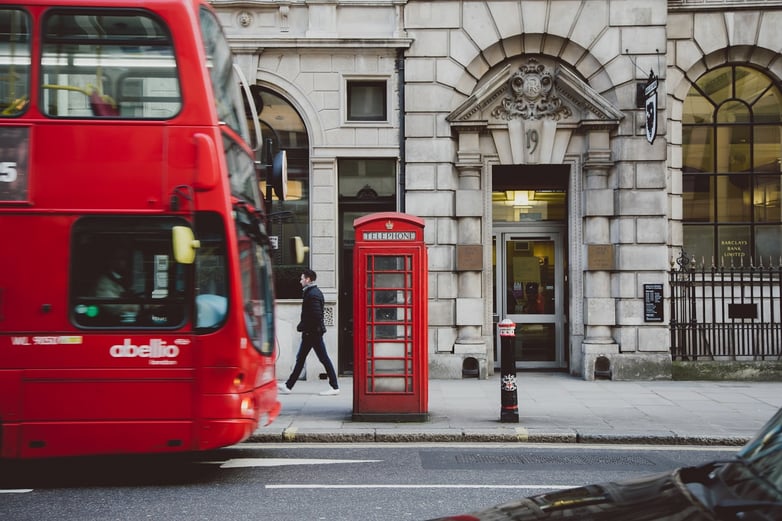 Alternatively, you may find that staff are hesitant to return to the office due to feeling that they're more productive at home - in that case you may need to look at ways to make your office a more productive workplace.
Compassion and understanding are the best ways to encourage your employees back to regularly working from the office - which is why surveying them is a great first step to take.
INCENTIVISING A RETURN TO THE OFFICE
Workers' attitudes have changed. People know that they're able to do their jobs from home, saving money and time in the process, so incentives are necessary to make coming back into the office more appealing.
Avoid dispensing with the hybrid work model entirely, and ensure office attendance by providing the benefits there that aren't available to employees at home.
Resume Builder surveyed 1,000 companies and found that 88% are using incentives to get workers back into the office, even for a couple of days a week. Offering food free of cost to employees is a simple yet effective incentive. Think about stocking your office kitchen with breakfast foods, or ordering lunch for those coming in. Appeal to their taste buds and spark more of an appetite for the office than home working!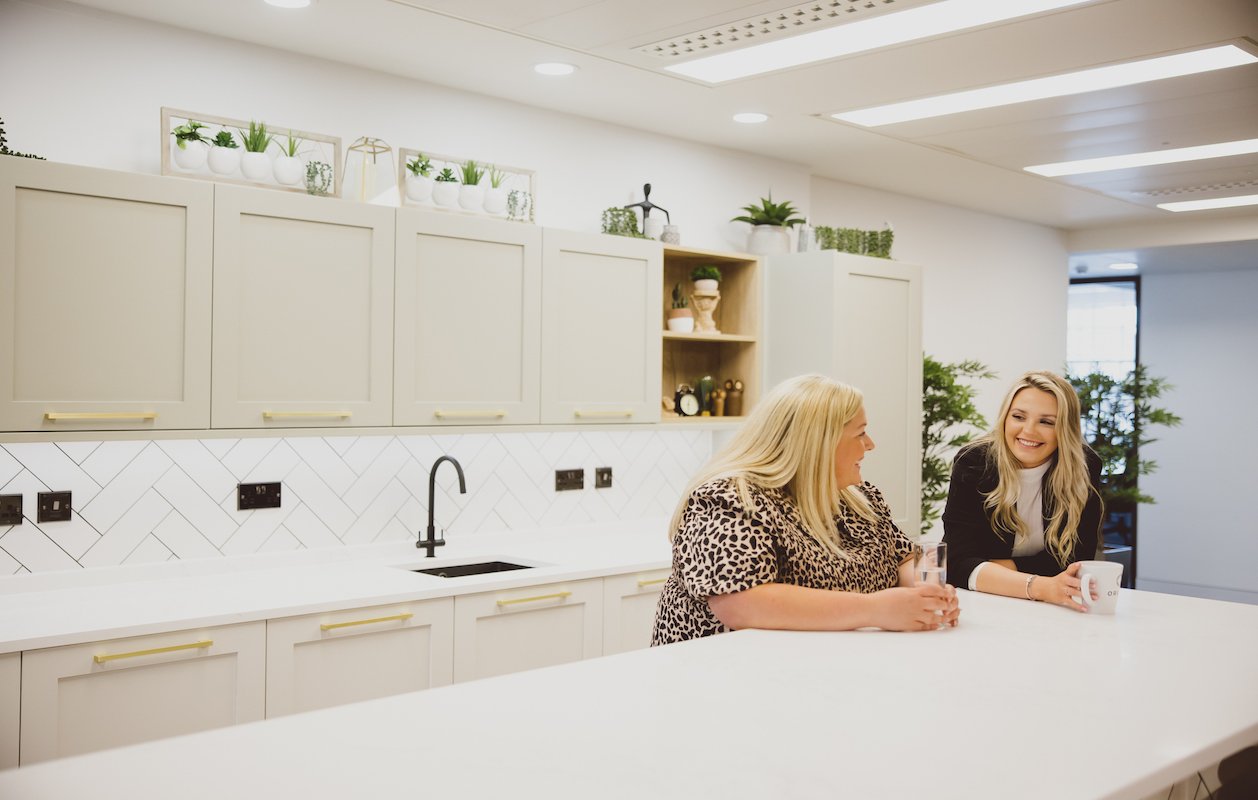 With an Orega serviced office your employees will have access to excellent kitchenette facilities with unlimited barista style coffee, tea and filter water, as well as free fruits and sweet treats. Designed to save your employees the daily costs that might discourage them from coming into the office, this is just one small way Orega works to help you get employees back to the office.
READJUSTING ATTITUDES TO OFFICE BENEFITS
Incentivising a return to the office can also look like encouraging a change in outlook, and highlighting the many inherent benefits of an office which they might have forgotten after becoming used to working from home.
For example, climate control and high speed internet connections are the norm in all of our serviced offices. The convenience of these solutions allows your employees to work comfortably and efficiently without footing the rising cost of heating their own home.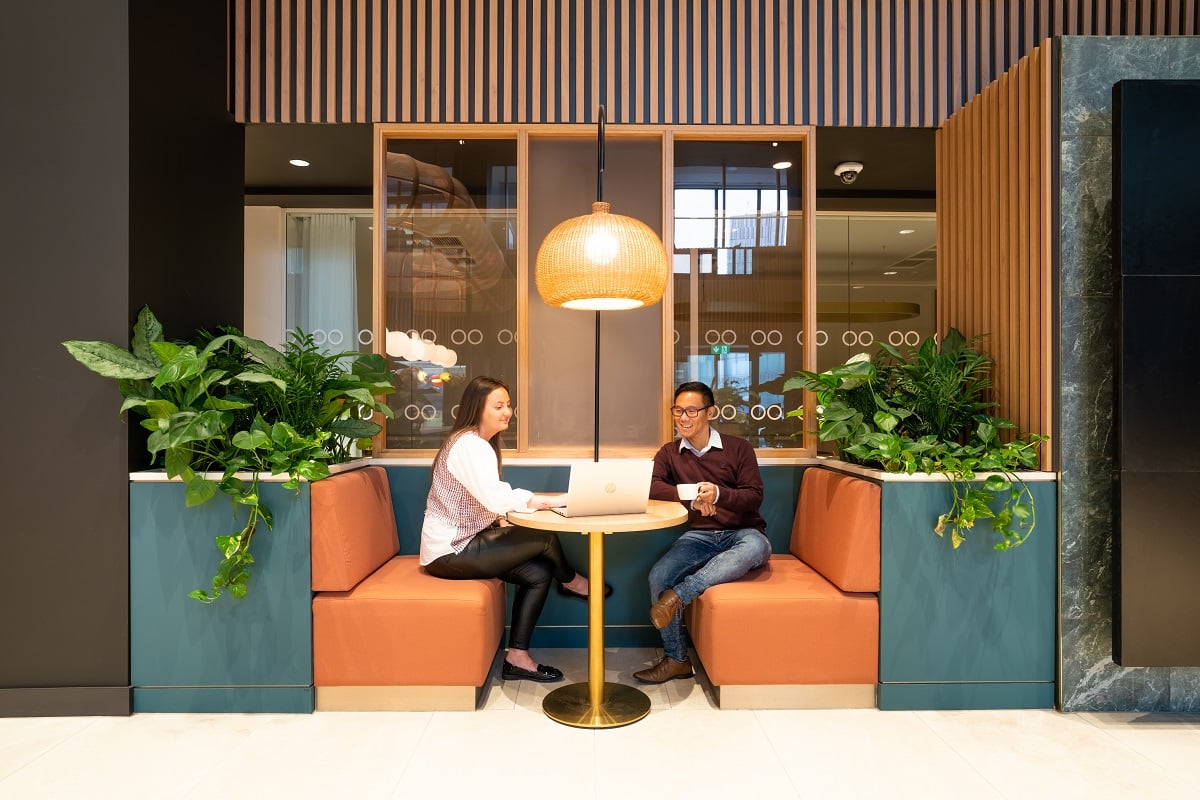 Additionally, encouraging workers to return to the office to help rebuild a healthier work/life balance is a great approach. Incentivising a return to work by highlighting how working from a dedicated office, away from your own home, can be truly beneficial to mental wellbeing - allowing for sufficient switching off outside of working hours!
ADDRESSING THE CONCERN WITH COMMUTING
For many people, working from home allows them the extra time in the day to get tasks done that would otherwise have to wait until the evening. But it's not just being able to get a laundry load done between calls, rather that working from home has freed many employees from what can typically be a slog of a commute into the office day in and day out.
Many have found their stress has reduced since not having to sit in traffic or on cramped public transport morning and night, so convincing them to deal with that again should be high on the list of areas to address.
Whilst you as an employer can't rid the roads of traffic, or ensure public transport runs effectively, there are things you can do to make commuting less of a headache and thus returning into the office less offputting.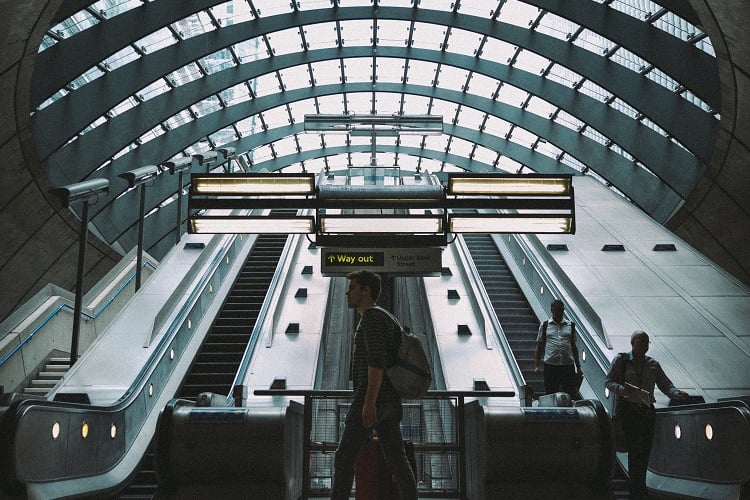 One solution to managing the commuting concern is operating on a flexible hours schedule, allowing your employees to come into the office and leave the office at times that best suit them, and avoid traffic, is a great way to help ease the commuting strain, as well as instilling a sense of trust in employees that goes a long way.
Additionally, another avenue that can be gone down is by providing commuting benefits for employees, to ease any financial strain. Resume Builder's recent report on returning to the office found that 35% of companies surveyed are offering commuter benefits. This could include anything from a cycle-to-work scheme or travel cost subsidies. This indicates that it's a worthwhile option to consider when looking for ways to encourage a return to the office.
As mentioned above, ensuring your office space is in a desirable location, easily accessible by transport links, walking or driving, is vital to happy employees. You will find that all of our spaces, from offices in Manchester, to serviced offices in London, are all very well connected, to make commuting that little bit less stressful for your employees.
THE IMPORTANCE OF CULTIVATING A SENSE OF COMMUNITY
There is one obvious difference between working from home and working in an office, and that's people. Cultivating a positive culture in your workplace and a strong sense of community is a surefire way to encourage ongoing office attendance.
Microsoft's Work Trend Index report showed that 85% of employees were motivated to return to the office to build team bonds, 84% were more open to coming into the office if they could socialise with co-workers and 73% said they are more willing to go into the office if they know their direct team members would also be there.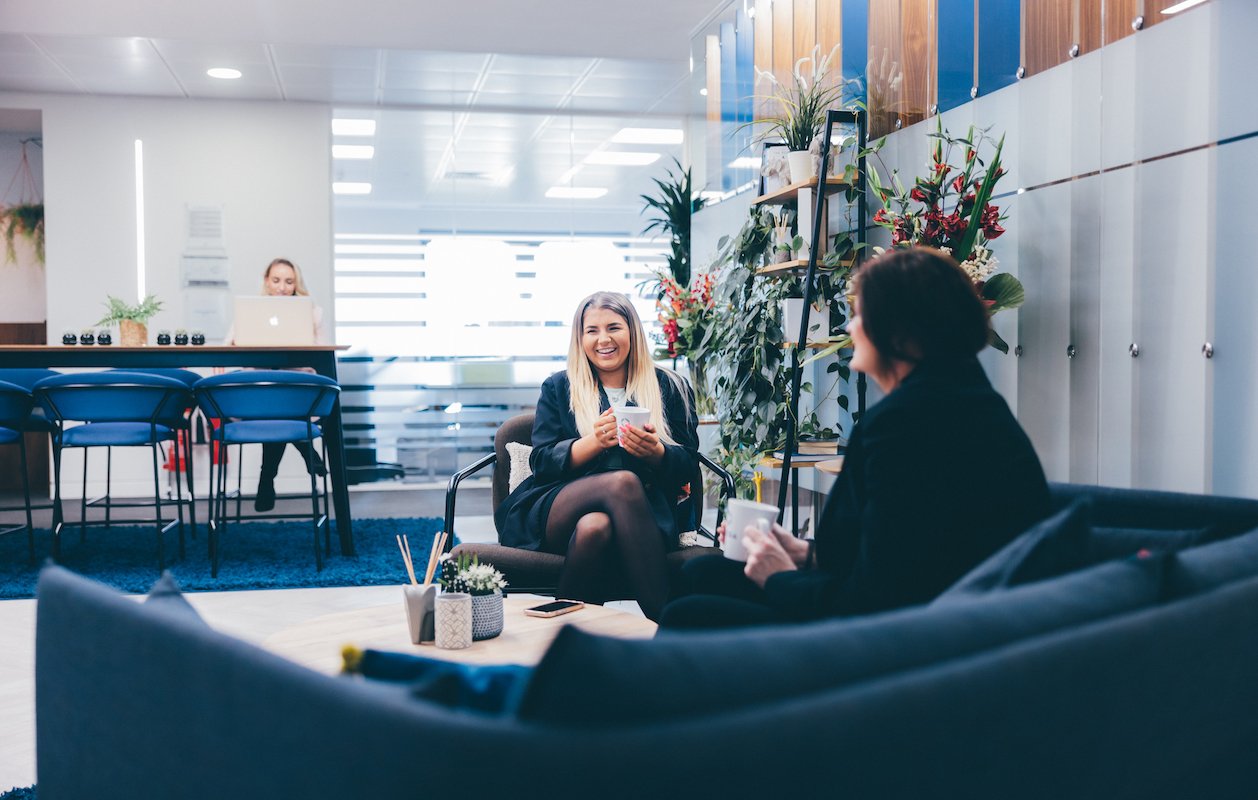 We can see from this that people want to be connected. Framing a return to the office as an opportunity to build bonds, cultivate friendships and also encourage collaboration, is a great way to go.
Encouraging workplace connections helps to encourage a sense of belonging and community that employees will want to be a part of, and thus will start coming in more and more.
From encouraging face to face meetings, collaboration sessions, or one to one's on a regular basis, to hosting office socials and wellbeing events, there are many ways to establish a community feel.
At Orega, our bookable meeting rooms make the perfect place to host in person meetings and team sessions. For whatever reason employees can't make it into the office, all rooms are set up to connect with hybrid workers, without hindering the development of a team feel.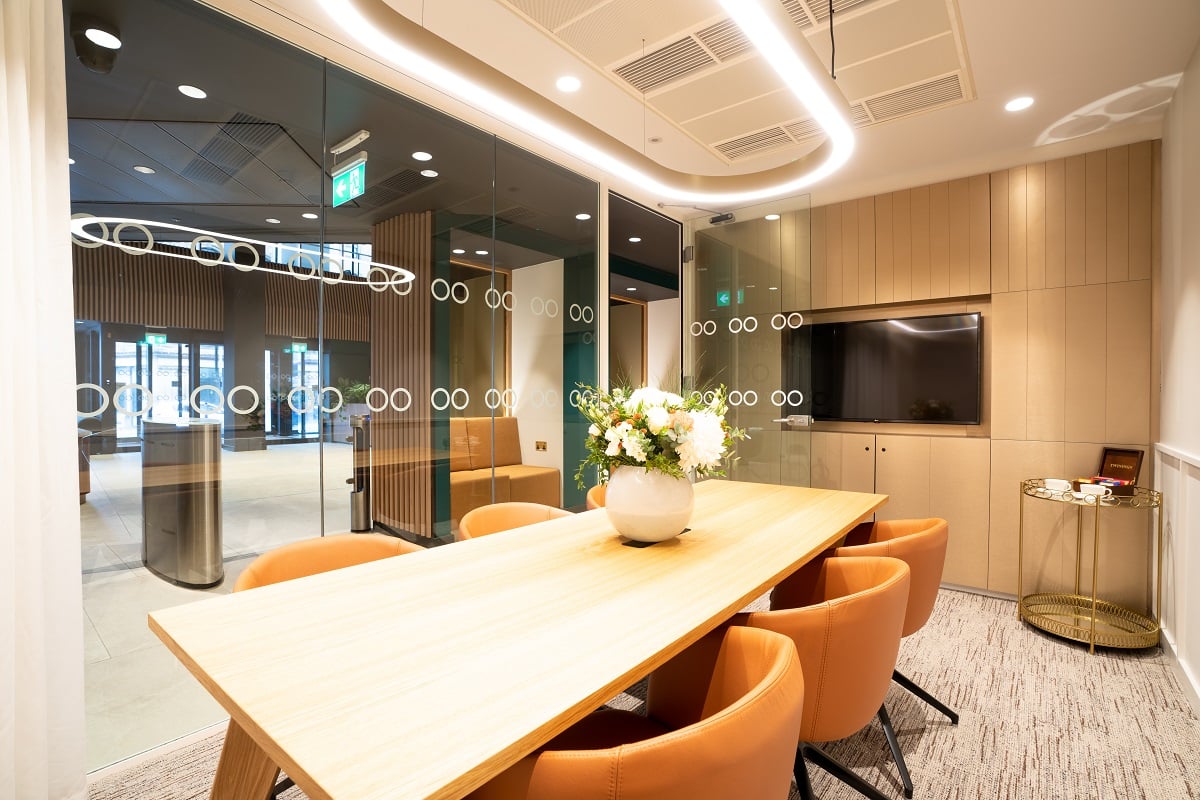 If you are looking to invest in an office space that puts your employees first, and makes coming into the office a pleasant experience for them, get in touch to find out how an Orega serviced office space could benefit your business and encourage a return to the office, today.