If you can't make it to MediaCityUK, Manchester on October 16, then you need to follow these six easy steps in order to take part in our #CatchZach Challenge and win an iPad mini.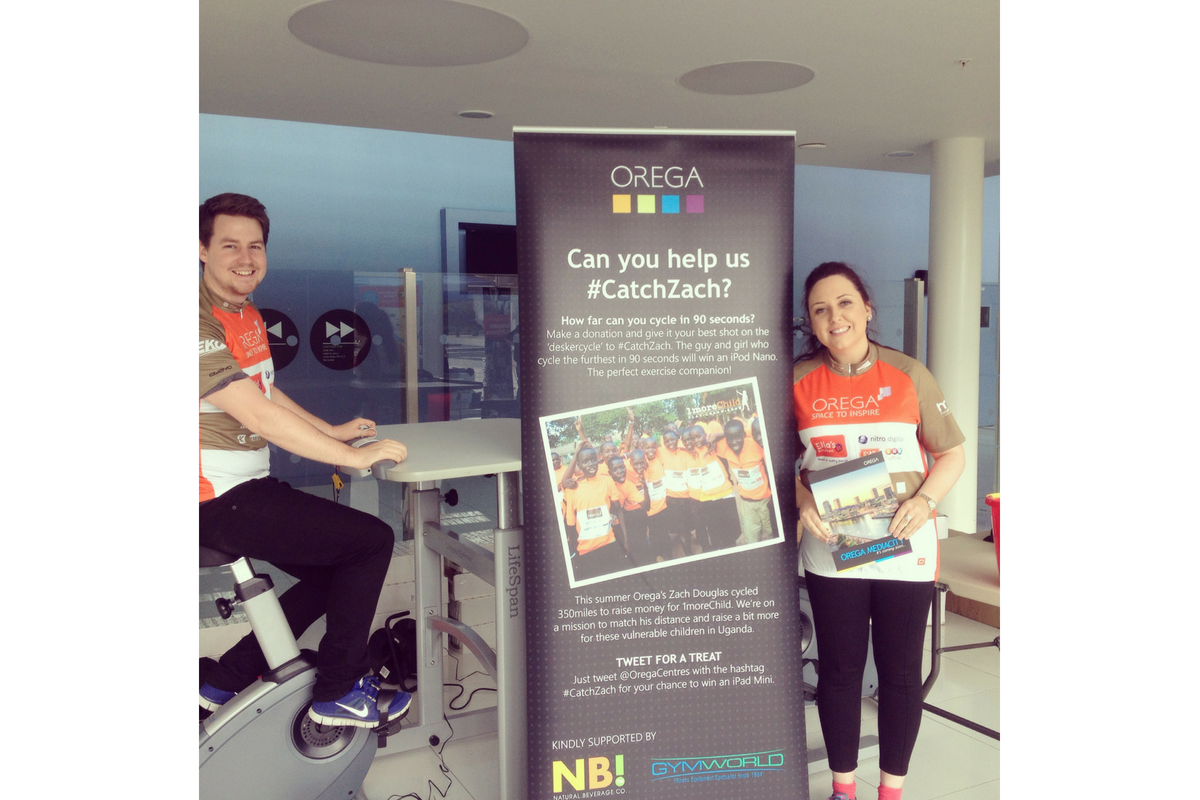 Step 1: Don your best workout gear and jump on an Exercise Bike, Treadmill, or Elliptical.
Step 2: Cycle, run or walk for 90 seconds imagining you are Mo Farah or Jessica Ennis at the 2012 Olympics.
Step 3: Take a photo of your screen showing the distance you travelled in 90 seconds (on the same screen make sure you can see the timer). For bonus points, take a video of your #CatchZach Challenge!
Step 4: Tweet/Instagram/Facebook your picture with the hashtag #CatchZach or send to @OregaOffices and we will enter you into the draw to win an iPad mini.
Step 5: Challenge your friends and get them involved in the #CatchZach Challenge too.
Step 6 (if you can): Help us reach our goal by donating here: http://bit.ly/teamorega. 100% of all donations go directly to 1More Child, helping and empowering children in Uganda.
Each unique Tweet/Instagram/Facebook post will be added as an entry into the draw to win the iPad mini. The prize will be drawn when 350miles has been reached in total. (The Distance Zach cycled with #Ride25)
So what are you waiting for? Get moving and #CatchZach!