Manchester is the best city in the UK to live and work in, according to the Orega Cities Index. Orega ranked cities based on pollution levels, access to parks, top restaurants, number of jobs, rental costs, and number of coworking spaces to find the best cities for young professionals. London, Birmingham and Bristol also ranked highly; the full list includes: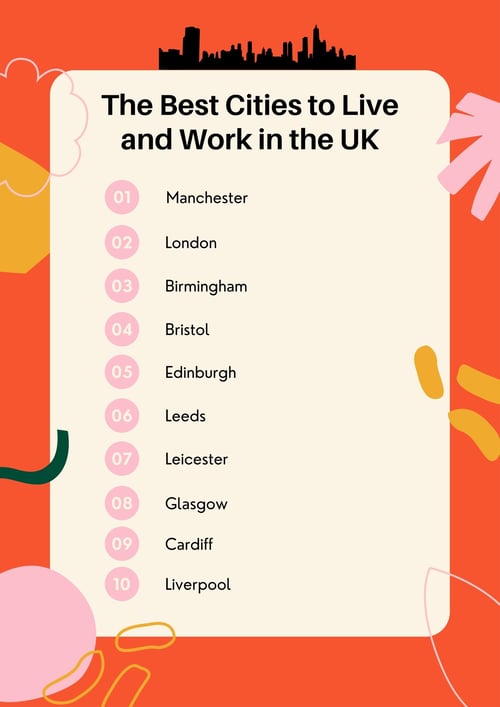 1. Manchester
As one of the fastest growing cities in Europe, Manchester has become a hub for business and has therefore earned the top spot on our list. With over 12,000 job listings, this city offers a wealth of opportunities, along with more affordable housing compared to the likes of London.
The average 2-bedroom rental will cost you around £1163 a month, meaning it's much more affordable than the capital, too. With over 40 coworking spaces across the city, 20 Michelin Guide restaurants, and 10 'green flag' parks, Manchester has a lot to offer, making it an excellent choice for young professionals.
To check out serviced office spaces in Manchester, visit our page here.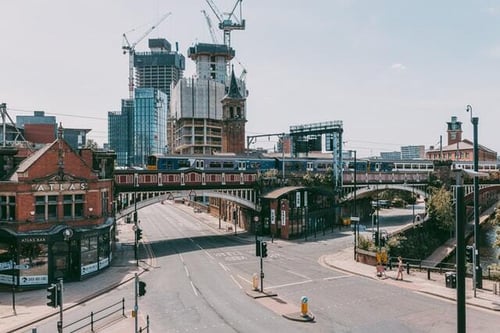 2. London
As the capital of England, London is the most expensive city on our list, costing renters an average of £3000 a month for a 2-bedroom home. While London may come with a hefty price tag, it also has immense job opportunities, with 80,000 jobs listed across the city.
Living in the capital also provides the opportunity to live in one of the world's most vibrant, multicultural, and vast cities. In fact, London is the world's largest urban forest, with more than a fifth of the capital comprising of trees. Thus, it's no surprise London has the most award winning, 'green flag' parks in the UK, with 399 to choose from. Londoners are also able to enjoy a meal at one of the 388 Michelin Guide restaurants on offer.
Check out the best serviced offices in London.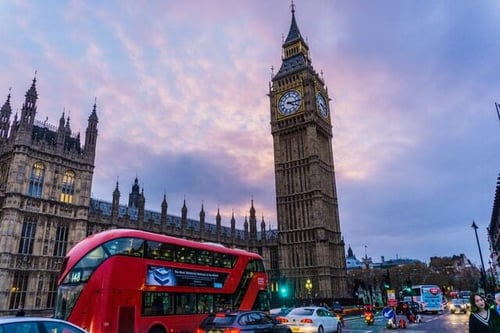 3. Birmingham
As a social, cultural and economic hub of the West Midlands, Birmingham is an exciting city with over 1 million inhabitants. Awarded with 17 'green flags', Birmingham has plenty of incredible parks and green spaces to visit and hangout with friends. For those looking to work in a coworking space, the city has 26 spaces to choose from, making it a great location to find your perfect office.
Birmingham also has an incredible food scene, with 16 Michelin guide restaurants to choose from. With over 10,000 job listings and an average 2-bedroom apartment costing £996 a month, this is a fantastic city to live and work.
Check out the best serviced offices in Birmingham.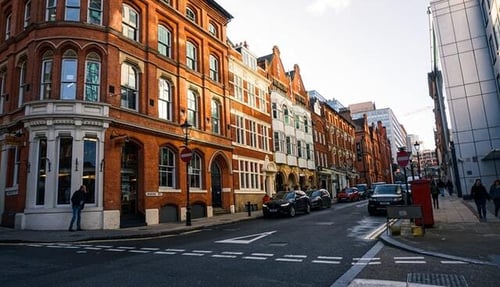 4. Bristol
Located in the West Country, Bristol is the perfect location for anyone looking to live in a vibrant and idyllic city. Offering stunning beaches and harborside homes, this city has something for everyone. Boasting 14 Michelin guide restaurants, Bristol is also a great place to try out a selection of cuisine from some of the world's best eateries.
With over 30 coworking spaces and 10,000 jobs listed, this is the ideal place to relocate for anyone looking for new career opportunities, fantastic scenery, and incredible workspaces. Known as one of the most eco-friendly cities in the UK, Bristol has one of the lowest rates of pollution of the 18 cities included in our metric.
Check out the best serviced offices in Bristol.
5. Edinburgh
Edinburgh is the 'hilly capital' of Scotland, providing spectacular scenery and a wealth of exploration. Featuring historical sights such as the medieval old town, Edinburgh Castle, and Arthur's Seat, this city is filled with spots to see. For those wanting to enjoy beautiful green spaces, the city has 34 award-winning parks, including Craigmillar Castle Park and Fairmilehead Park.
For those interested in renting here, the average 2-bedroom costs an average of £1660 a month. Edinburgh also has a lot of jobs on offer, with over 6,000 listings, as well as 23 coworking spaces to choose from.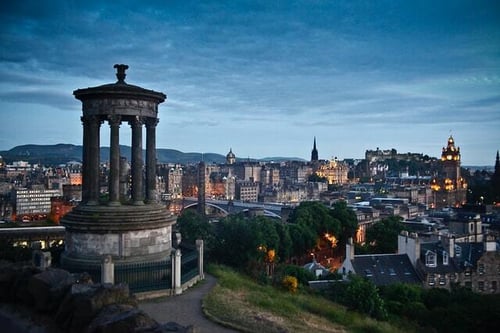 6. Leeds
Known for its historical monuments and economic vibrancy, Leeds is an excellent city to live and work in. As a hub for music, sports, and arts, this city has a diverse community and a lot to explore.
Listing over 7,000 jobs, and over 20 co-working spaces, Leeds has an array of employment prospects and great workspaces to choose from. With the average 2-bed costing around £882 a month to rent, Leeds provides a great foundation for anyone looking to move to an interesting and scenic city.
Check out the best serviced offices in Leeds.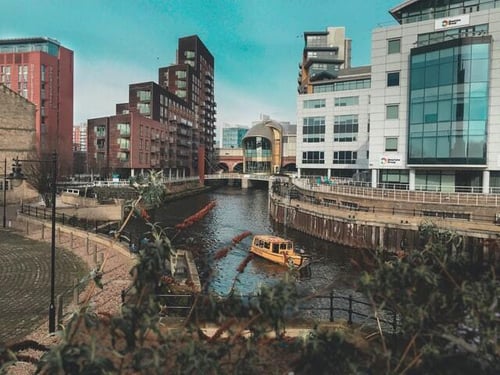 7. Leicester
Famed as one of the oldest cities in England, Leicester has a lot of history. Located in the East Midlands, this city is one of the smallest locations on our list, and extremely accessible via two major railway lines.
Despite its size, Leicester has over 4,000 job opportunities, 7 Michelin guide restaurants, and more affordable rent than many other cities - the average 2 bedroom costing £794 a month.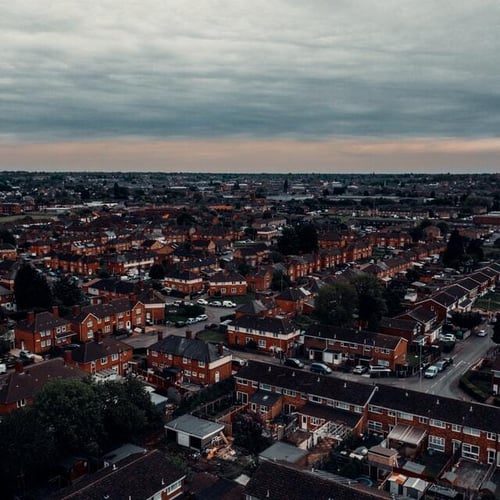 8. Glasgow
As the biggest city in Scotland, Glasgow is a bustling metropolis with a large number of attractions, restaurants and things to do. Renowned for its Victorian and art nouveau architecture, Glasgow provides a beautiful backdrop to work and live.
Compared to other large cities on our list, the rent is also more affordable here, with a 2-bedroom costing an average of £1065 a month. Glasgow also has 6 Michelin guide restaurants to try, 8 award-winning parks to explore, and 18 co-working spaces to work from.
Check out the best serviced offices in Glasgow.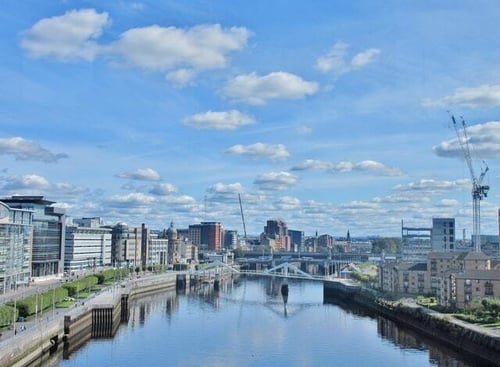 9. Cardiff
With a population of around 300,000, Cardiff is the largest city in Wales, making it a bustling area with a wealth of activities and attractions.
Featuring an impressive 14 award-winning parks, Cardiff offers an array of incredibly well managed parks and green spaces to relax, unwind and enjoy. Compared to other UK capitals like London or Edinburgh, the pollution levels are also lower here.
The average 2-bedroom home will run you around £1136 a month to rent. Cardiff also provides an array of coworking spaces, a large number of job listings (4,000+), and 7 Michelin Guide restaurants.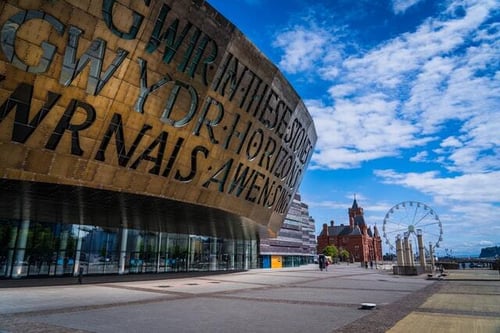 10. Liverpool
Situated in the North West of England, Liverpool has a population of around 500,000, making it the fifth largest city in the UK.
With 16 'green flag' parks in the heart of the city, Liverpool offers an array of incredibly well managed parks and green spaces to explore.
In Liverpool, the average 2- bedroom home costs around £837 a month to rent, making it comparatively more affordable to other major cities, and has a large number of jobs listed in the area (5000+).
Check out the best serviced offices in Liverpool.
Data Methodology
Orega Offices analysed 18 cities across the UK to create a ranking based on a metric of: CO2 levels, green flag parks, number of coworking spaces, Michelin guide restaurants, average rental cost of a 2-bedroom, and number of job listings, then assigned a score to each city.