We Reveal the Average Cost of Office Space for Rent
When it comes to choosing an office space rental for your business, cost is undoubtedly one of the most important elements to consider. The average office space cost will vary depending on several factors, such as location, size, on-site amenities, nearby transport links and much more. It is up to you as a business to decide what type of space your teams need and what you are willing to budget for an office rental.
The Average Cost of Renting Offices by UK City
Let's explore the average cost of renting office space across the UK, looking specifically at 10 of some of the most popular cities: City of London, Manchester, Birmingham, Leeds, Sheffield, Edinburgh, Glasgow, Liverpool, Bristol and Aberdeen.
| | | |
| --- | --- | --- |
| UK City | Average Rental Cost per Sq Ft | Average Cost per Person (100 sq ft) per Annum |
| London (City) | £120.28 | £12,028 |
| Manchester | £81.13 | £8,113 |
| Birmingham | £74.74 | £7,487 |
| Leeds | £72.45 | £7,245 |
| Sheffield | £65.78 | £6,678 |
| Edinburgh | £78.14 | £7,814 |
| Glasgow | £75.28 | £7,528 |
| Liverpool | £59.57 | £5,957 |
| Bristol | £79.65 | £7,965 |
| Aberdeen | £73.96 | £7,396 |
Data source: Lambert Smith Hampton: Total Office Cost Survey 2021
How Much Office Space Do You Need?
Deciding how much office space you need for your business will depend on a number of factors, from how large your team is to the type of work you do. Check out our handy guide for more information on how to work out how much space you need, including the average office space rental cost per square foot.
Choosing Between a Monthly or Yearly Office Lease
The best way to go around choosing between a monthly or yearly office lease is to assess your business requirements, looking at how much time you plan to spend in the office, your budget and your team's working preferences. If you plan to establish your business in a certain location, a yearly office lease could work best for you but, if you are completing a limited-time project, perhaps, a monthly office lease would work better.
Unlike traditional landlords, Orega is a privately owned flexible workspace provider. This means we can offer flexible lease agreements that work for you. Whether you're looking for a short-term lease or long-term base, our tailored contracts are designed to cater for your ever-changing business needs.
The Benefits of Renting Office Space in Cities
We've assessed some of the top cities in the UK to live and work, taking into account the types of businesses that choose to locate here, the typical cost of office space per person and some of the most popular business areas.
London
London is the largest business hub in the UK, making it one of the most popular locations for businesses to lay down their roots.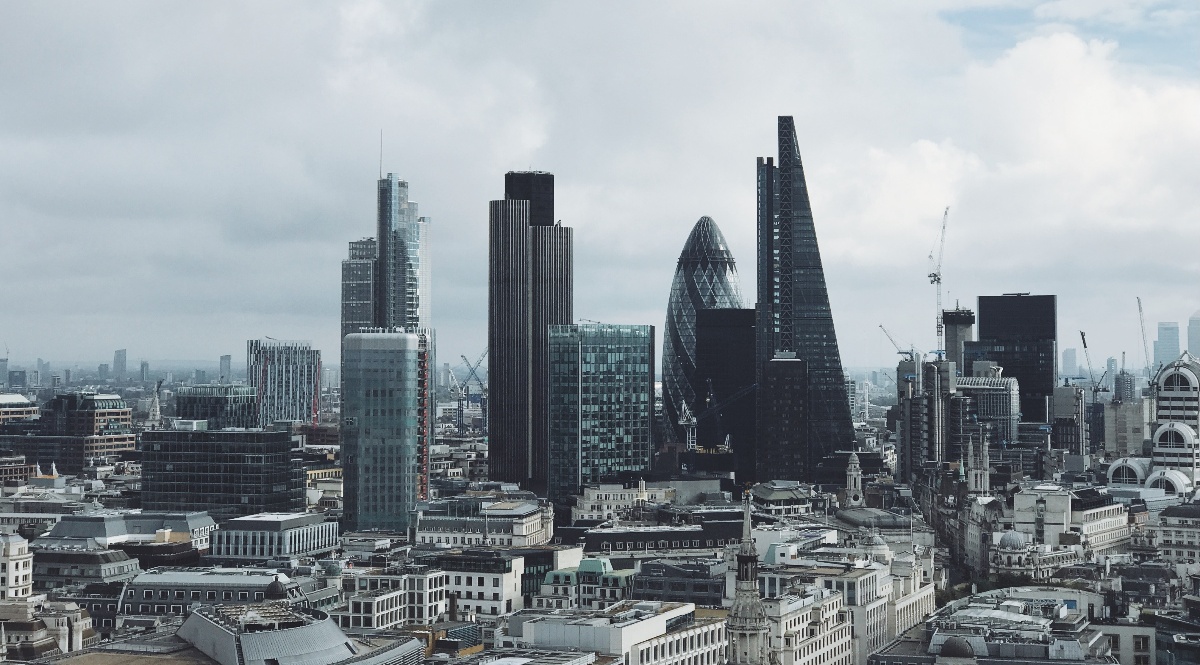 Popular areas for businesses in London
The capital city is particularly sought-after by prestigious law firms with Old Bailey, Chancery Lane and High Holborn often being the area of choice, and home to the likes of Dentons and Gray's Inn.
London offers convenient public transport links, perfect for commuters travelling from in and around the city. Similarly, London has multiple international airports, making it ideal for global client visits and business travel.
And, when you're not in the office, London is brimming with a variety of shops, restaurants, bars and theatres.
Cost for private office space for rent per person in London: £12,028
Manchester
Aside from London, Manchester has the fastest growing economy in the country and, as such, is a hot spot for thriving businesses.
Popular areas for businesses in Manchester
Manchester City Centre is the main business district that attracts companies of all shapes and sizes, from tech start-ups and trendy creatives to established financial and business companies. Some desirable areas and buildings for business include King Street, Piccadilly and Arkwright House.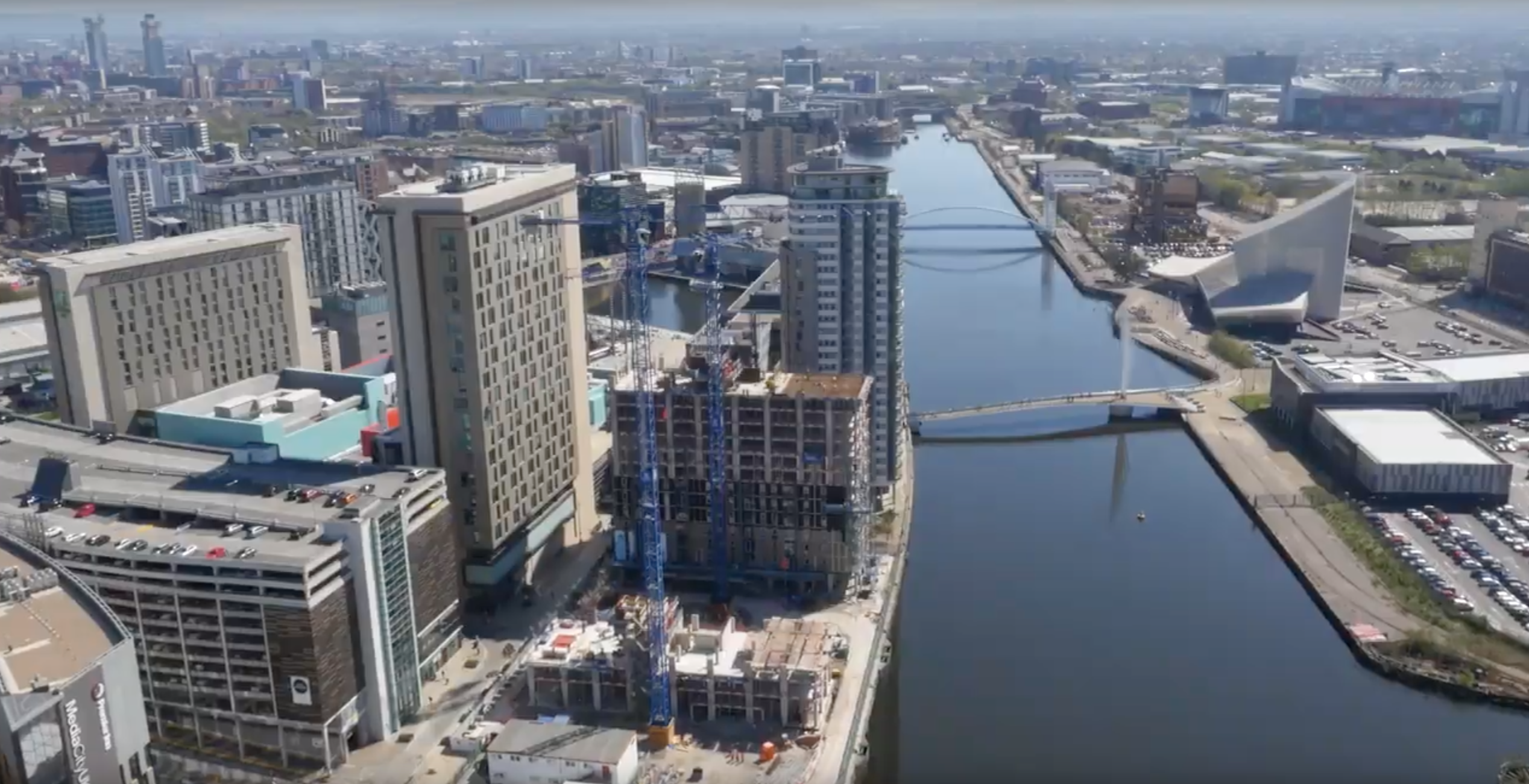 Not only is Manchester a fantastic city to work in but it's also great to live in, too. There are a number of up and coming neighbourhoods - Altrincham, Chortlon and Levenshulme - to name a few.
Much like London, Manchester also has an extensive public transport network, including the urban light rail system and buses, and Manchester International Airport for global travel.
Cost for private office space for rent per person in Manchester: £8,113
Birmingham
Birmingham's economy is booming with an increasing number of new businesses opening every year. Along with affordable living costs, ample office space and top talent, Birmingham makes a great location for business success.
Popular areas for businesses in Birmingham
The Colmore Row Business District is well known for its flourishing business scene and has become the top choice for all kinds of companies, including the Royal Bank of Scotland, Mondelez, Lloyds Banking Group and Asda.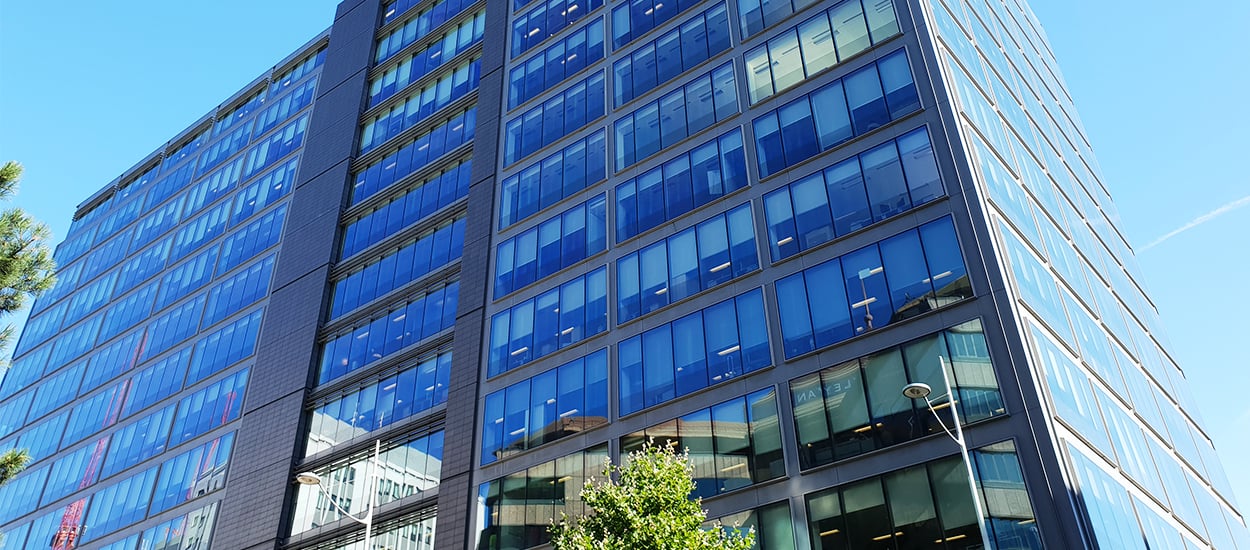 Birmingham is the perfect place for professionals to work hard and play hard, with plenty of things to see and do across the city, such as museums, galleries, shops and more.
Birmingham City Centre and Business District are easily accessible via train, bus or tram, and Birmingham airport is just a short drive away.
Cost for private office space for rent per person in Birmingham: £7,487
Leeds
After London and Manchester, Leeds is the largest financial centre in the UK with one of the fastest growing financial sectors.
Popular areas for businesses in Leeds
Park Square is the 'place to be' for businesses in Leeds. In particular, St. Paul's House looks out over the square and is one of the most sought-after office buildings in the city.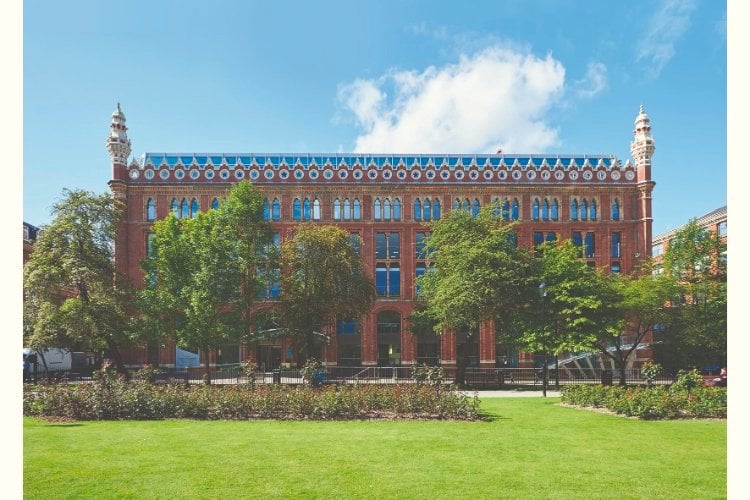 Park Square is also located within walking distance of Leeds train station for easy access, as well as a plethora of shops and restaurants in Trinity shopping centre nearby.
Cost for private office space for rent per person in Leeds: £7,245
Glasgow
Home to 'The Merchant City', Glasgow is a thriving entrepreneurial and cultural hub, and a desirable city for professionals from all sectors.
Popular areas for businesses in Glasgow
George Square and St Vincent Street are two of the most popular business locations in Glasgow, home to some of the most prestigious companies, including Union Bank of Scotland and Clydesdale Bank.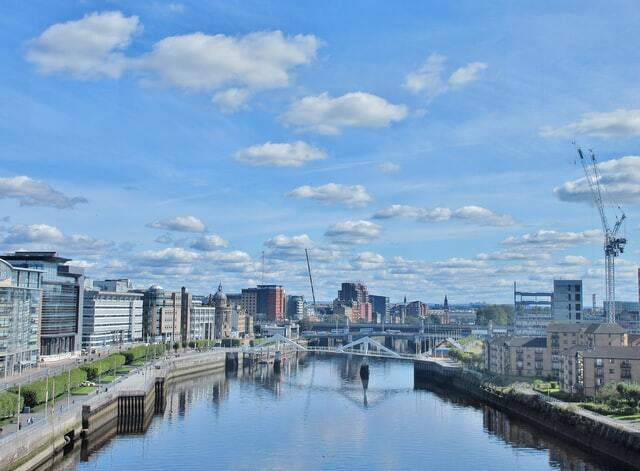 Located just a stone's throw away, Queen Street and Central train station offer convenient travel to and from work.
Cost for private office space for rent per person in Glasgow: £7,528
If you're thinking of renting out a new office space, browse our serviced offices or get in touch with our team for more information.